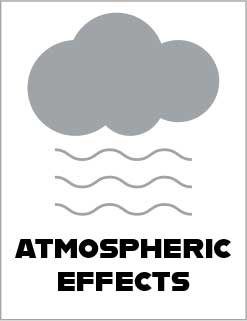 Atmospheric Special Effects recreate and simulate a physical world, immersing one in a fabricated setting where all the senses are activated. Technifex masterfully achieves this with the use of atmospheric special effects that replicate the weather and other sensory environs.
Technifex utilizes these effects in attractions and dark rides to build out the immersive experience. They are used in 4D theatres with or without motion seats. They are added to exhibits in museums and trade shows for that WOW factor, and our recent advancement into XR, the popular VR immersive experience Dreamscape Immersive utilizes Technifex atmospheric effects.
As Show Producer, Technifex created all of the show systems used in the Niagara's Fury attraction for the Niagara Parks and Commission. Telling the story through visual, mechanical and atmospheric effects lets the audience experience the birth of Niagara Falls. Technifex developed a 360-degree screen and projection system and a 360-degree rain curtain along with wind, snow, fog, water cannons, pool bubblers and a motion platform to immerse each audience of 100 into the fury that is Niagara Falls. Supported by state-of-the-art "rotary" sub-woofers and three dimensional sound, the audience experience is unforgettable.
Ranked by Time Magazine as one of the Top 10 Haunted Places to Visit in America, the Queen Mary in Los Angeles provides daily tours through its haunted passageways into the bowels of the ship and past the infamous First-Class swimming pool where ghosts have been repeatedly seen. Technifex' special effects including steam, fog, water spritz, and heat blasts help to enhance and dramatize these walk-through environments, but the ghost sightings are real.
---
Project Examples
---
Services
Steam Effects
Fog Systems
Snow Systems
Rain Effects
Mist Systems
Wind Effects
Smoke Effects
Heat Effects
Fire Effects
Scent Systems
Lighting Effects
Sound Effects
---
ATMOSPHERIC EFFECTS PORTFOLIO – Full list of Projects featuring Atmospheric Effects –