TEAM TECHNIFEX!
Meet the Executive Staff (supervising a team of 50+ employees)
---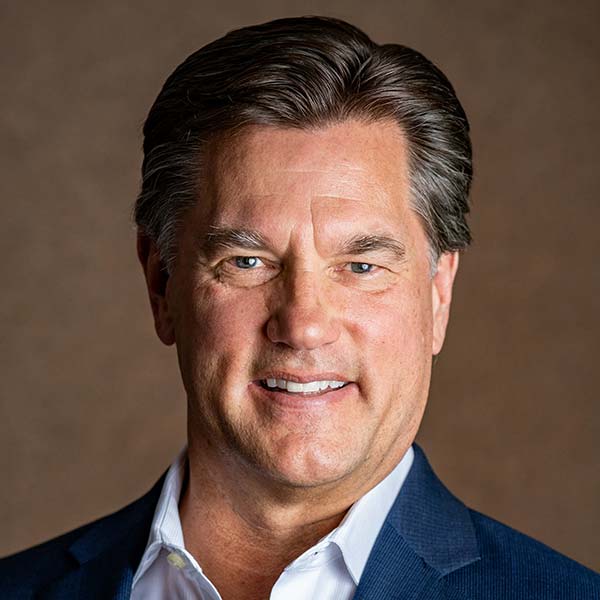 Monty Lunde
Founder/CEO/President
Monty Lunde is Founder/President/CEO of Technifex, Inc., an entertainment company formed in 1984, specializing in the design, engineering and production of technical special effects. He is also the president of sister companies Technifex Products and Technifex XR (launched in 2021.) Monty actively manages the overall company as well as contributes to the conceptual development of special effects and show systems for theme parks, attractions, iconic features, immersive environments, and training simulation systems. Monty is a named inventor of several patented technologies from which Technifex Products was born. As one of Blooloop's top 50 Theme Park influencers and the visionary founder of the Themed Entertainment Association (TEA), Monty continues to be instrumental in bringing together industry suppliers and owners/operators, thus advancing the growth of the themed entertainment industry.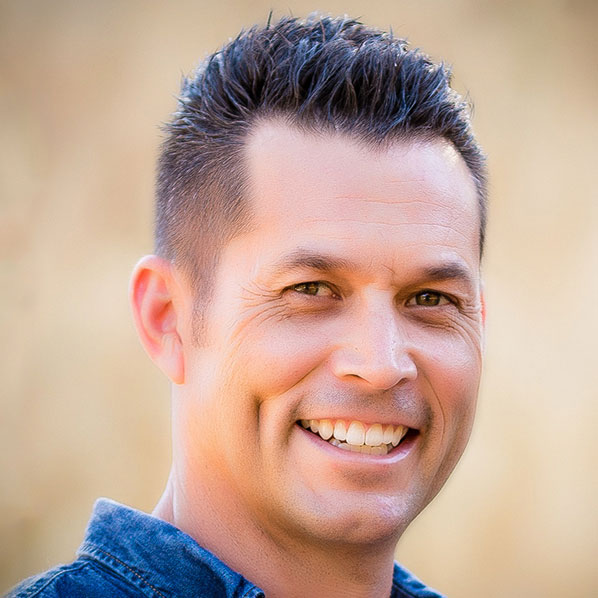 Ian Mac Vittie
Executive Vice President, Technifex XR
Ian Mac Vittie, Executive Vice President Technifex XR, comes to Technifex from a 22-year career with Walt Disney Imagineering. As an award- winning thought leader and trailblazer for Disney, Ian empowered multinational teams to embrace disruptive technologies and revolutionized processes that resulted in the engineering of unforgettable and award-winning animation systems and environments worldwide. Ian transformed Disney's animation design and manufacturing of animated figures through digital pipelines, advance additive manufacturing techniques, technical innovation and digital simulation that has set the bar for many industries. As a trusted partner with Oriental Land Company, Ian was recruited to spearhead the design and production of the largest animation and show systems expansion for the Tokyo Disney Seas project. In this role, Ian streamlined animation production strategies, developed show systems integration and built a robust global vendor network. Technifex sought out Ian's thought leadership and unique skillset to develop, launch and build Technifex XR, Technifex' newest division, utilizing proprietary sensory effects and systems to build highly immersive training environments specifically for the military and first-responders community.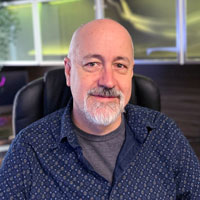 Joe Ortiz
Senior Vice President, Creative Technologies
As Senior Vice President Creative Technologies, Joe Ortiz works directly with Technifex clients and their architects and designers, as well as with Technifex's production leaders and engineering team, to ensure that new technologies are being utilized and adapted by the Technifex team to create world-class bespoke experiences for our clients. Formerly VP of Engineering at Technifex, Joe has created a unique position within the company to lead a team of key staff and expert consultants to keep Technifex forward thinking. In addition, Joe works closely with Technifex XR in the development and programming of VR/AR/XR training simulation experiences. Over the course of 38 years in the themed entertainment industry, Joe has been involved in many aspects of the industry including: Animatronics, Figure Finishing, Sculpture, Flame Effects, Mechanical Engineering, Controls Engineering, Fabrication, Installation, Show Programming and Video Game creation.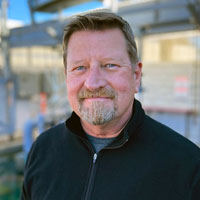 John Polk
Senior Vice President & Executive Producer
As Senior Vice President – Executive Producer, John Polk supports Technifex' most critical clients with design collaboration, project communication, and client support. He also supports Technifex project administration teams and inhouse R&D efforts based upon his nearly four decades of technical experience developing hi-profile entertainment projects. John continues to be intimately involved with all water and atmospheric effects projects at Technifex and brings an extensive background in large-scale technical aquatic design and fabrication of water features and special effects of all types including steam, flame, cryogenics, and illusions. He started his career in the architectural water feature industry in the 1980s where his journey led him to Walt Disney Imagineering where he led the Imaging and Special Effects department. John has worked on numerous award-winning attractions including The Themed Entertainment Association's THEA awards, and IAAPA's Brass Ring Awards.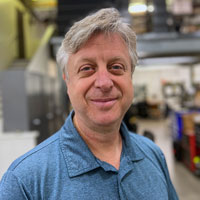 Maurice Aboulache
Vice President, Engineering
Maurice Aboulache joined the Technifex team in 2010. Recently promoted from Manager to Vice President of Engineering he brings a broad base of Themed Entertainment design, manufacturing and engineering experience to the company. Involved as a lead mechanical designer on many of the more sophisticated show action equipment, flame and water feature related projects that Technifex contracted, Maurice oversees the engineering and document control efforts to maximize efficiency and keep the design and documentation process streamlined. Starting his career in 1981, Maurice worked in the animation department at AVG Inc. on major attractions around the world. He then went on to lead the Engineering Department at The Attraction Services Company and honed his skills in Document Control Management for military applications for unique expertise in assisting in the roll out of Technifex XR into the defense sector.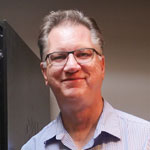 Tom Perkins
Vice President, Operations
Tom has spent nearly his entire career at Technifex, rising up the ranks from freelance Project Manager to Senior Project Manager and just recently to Vice President of Operations. Technifex takes pride in designing, engineering, and fabricating effects and attractions around the world, many of which are still in use decades after installation. As a history buff, Tom was fortunate to manage several historically significant projects during his 25-year tenure at Technifex including the Apollo/Saturn V Center at Kennedy Space Center and the Abraham Lincoln Presidential Library and Museum, both for Technifex's client BRC Imagination Arts. As an avid movie-goer, Tom was instrumental in project managing his favorite attractions including "Revenge of the Mummy" and "The Walking Dead" experiences for Universal Studios. Tom supervises a team of 7 department managers and support staff, while personally implementing IT services and overseeing the accounting department for the company.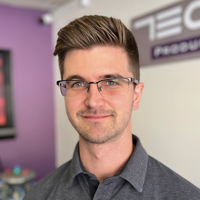 Ryan Lunde
Vice President, Technifex Products
As Vice President of Technifex Products, Ryan is the youngest member of the management team and an impressive 22 years of company loyalty. He began his career at Technifex at the young age of 11 sorting screws in the shop for his dad, Monty. With a degree in Design and a stint as a ski instructor during his college days, Ryan now runs Technifex Products, managing a dedicated staff of special effects technicians, fabricators, engineers, and support staff. Supplying the industry with Technifex's 35 years of patented and off-the-shelf effects systems and rentals, Ryan also is integrally involved in R&D new product development, project management as well as outreach in nurturing new business relationships for the company.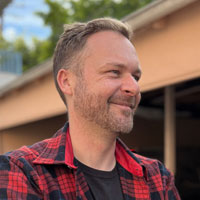 Gabriel Wilson
Senior Project Manager
As Senior Project Manager, Gabriel Wilson brings his diverse experience in fabrication, engineering, and management to every project. Involved in each project from inception to final site installation, Gabe prides himself on his conceptual understanding of the project's needs and works hard to carry those ideas through each step of the process. Gabriel's experience in fabrication allows him to employ quality practices and efficient methods in all phases of the project. With 20+ years of experience, Gabe has worked on various projects, from fine art to film and TV fabrication, before joining Technifex. While at Technifex, he has led the fabrication and installation of Universal projects from the Hulk, Volcano Bay, Secret Life of Pets, The Walking Dead, and Kung-fu Panda.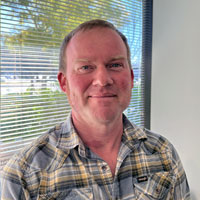 Bill Clare
Project Manager
Bill Clare is a project manager at Technifex working on major international project installations. Previously Project Coordinator representing Technifex on installs in China, Bill started his career in the theming industry as a vendor coordinator at Cockram Scenario, a major show set fabricator, handling vendors and communication between design and engineering departments on large-scale theme park projects. Experienced in working in China as a consultant for themed entertainment suppliers he provided estimating and ROM proposals for Disney and Universal projects. A graduate from San Diego State University, he earned a B.A. in both Music and French.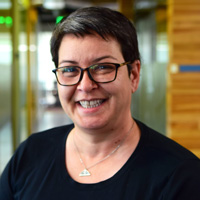 Janet de Paiva
Project Coordinator
Janet is part of the project management team at Technifex providing support to senior management on multiple projects at once while maintaining company operations related to project scheduling, documentation and budget tracking. She is adept at coordinating information and managing the details that are inherent to producing a quality project on time and on budget. Well known in the themed entertainment industry Janet has worked in numerous project management capacities at Thinkwell, Legacy Entertainment, BRC, USH, Riva Creative, Forrec, Paramount Parks, THG and many others.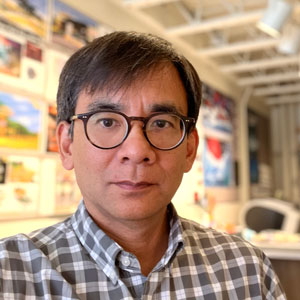 Paul Shozi
Manager, Design
Paul Shozi started his career at Technifex in 1998 and currently heads up the Design Department as Manager of Creative Services. Paul's primary focus is the creative development of client related architectural, show and special effects concepts, illustrations, renderings, and pre-vis. He is also responsible for the development of Technifex' internal communication materials as the in-house graphic designer. Highly experienced in architectural and graphic design, 2D/3D computer graphic programs (Photoshop, Illustrator, InDesign), 3D modelling and animation (Form-Z, After Effects), website design and video editing (Premiere) and oversight of all photographing, video documentation and editing of Technifex's projects for use in client maintenance and operations manuals. Shozi received his Bachelor's degree in Architectural Design from California State Polytechnic University, Pomona. Shozi also studied for one year at the Kyushu Institute of Design, in Japan.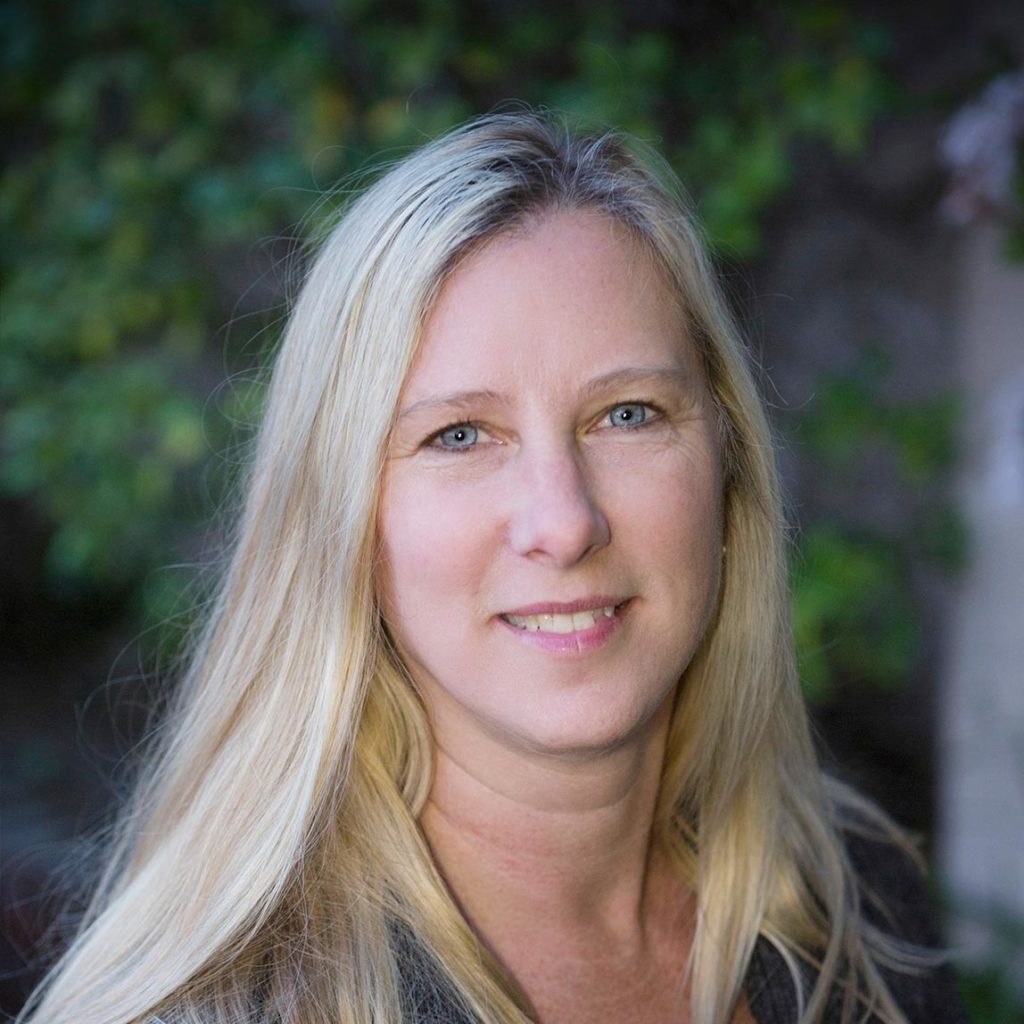 Tracy Balsz
Marketing/Business Development Consultant
Tracy Balsz began her entertainment career in the late 90's as head of marketing for Warner Bros. Studio Facilities promoting the studio's backlot production and post-production services, to not only the film and TV community, but the introduction of the highly artistic show set fabrication services into the themed entertainment industry. In 2005 she founded IndieMarketing, an entertainment marketing and business development consultancy specializing in themed entertainment. Privileged to work on a multitude of projects with an emphasis in launching new business verticals for existing businesses providing marketing know-how and business development acumen, she has provided her skillset to multiple location-based entertainment industry suppliers including Technifex, Technifex Products and Technifex XR. She is also very active in the Themed Entertainment Association and sits on the Board of Directors as President-Elect of the Western North America Division where she nurtures twenty years of relationships within the industry.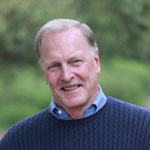 Duf Sundheim
Director of Strategic Planning and Legal Counsel
Duf Sundheim – Technifex' Director of Strategic Planning and Legal Counsel. Duf has decades of experience in themed entertainment and at the highest levels of government. Duf incorporated Technifex, served as its Legal Counsel for decades, worked closely with Monty Lunde to form the Themed Entertainment Association, and was the TEA's first General Counsel. Duf then entered public service as senior advisor to governors, played a key role in the passage of historic political reforms, and received national awards for his efforts. Duf returned to Technifex in early 2020 while also serving as a member of the U.S. Federal Court's Advanced Mediation Practice Group and the Leadership Council of California Forward, a bipartisan non-profit organization working with Governor Newsom's office to help with California's recovery efforts from Covid-19. Duf's experience in mediation is especially valuable for his work as Chief Strategy Officer in which he helps build bridges with other companies and provides targeted strategic direction for the future of Technifex.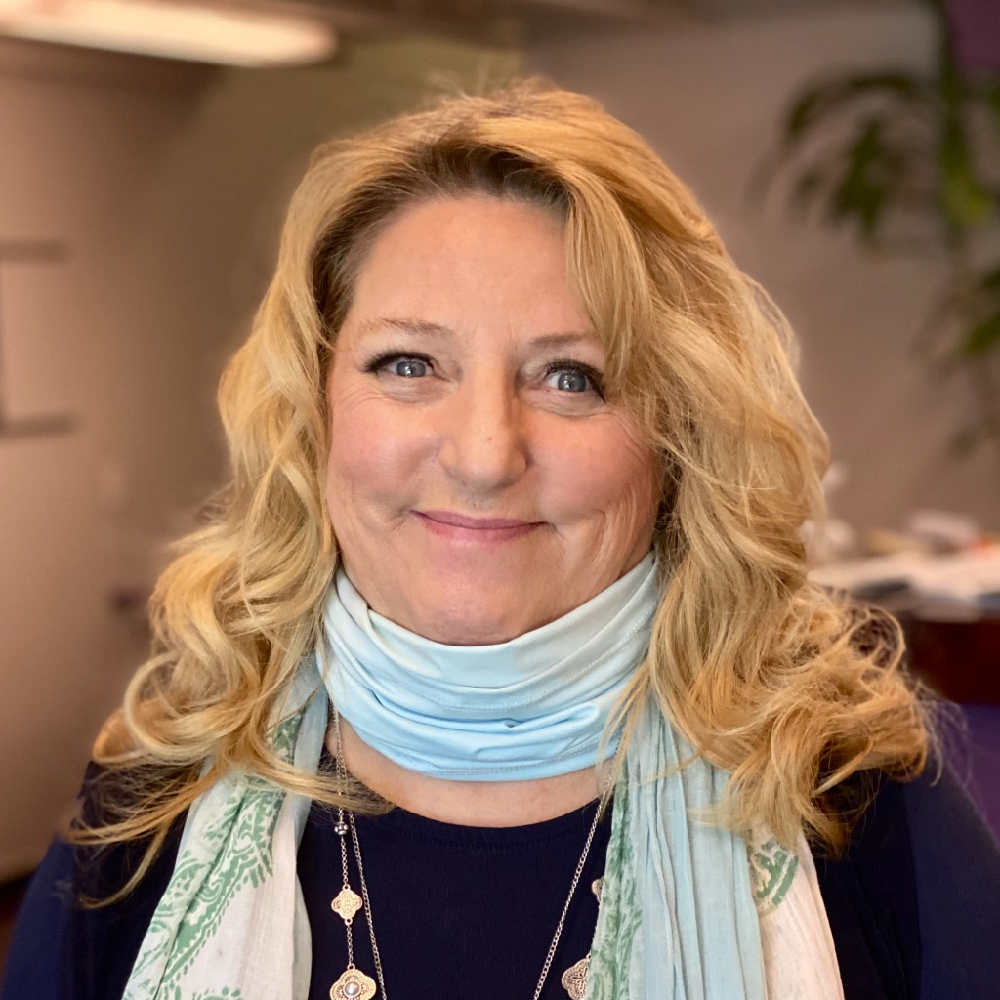 Sherry Ferguson
Office Manager