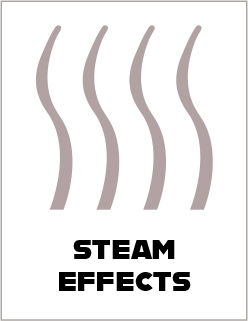 Technifex may just be the world's expert on producing fake fire. Over the past 25 years we have been perfecting the art of creating a realistic simulated fire effect. The secret sauce, steam.
Quite simply, steam rises naturally as does fire. By definition, steam is the gaseous phase of water which is formed when the necessary latent heat of vaporization is supplied to water at its boiling point. In Technifex' terms, steam is the process of creating a gaseous cloud from water that can be theatrically lit or manipulated via manifolds or fans to create a special effect. Over a ten-year period, the Technifex team perfected the manipulation of steam using custom manifolds and experimenting with different types of lighting and blower configurations.
Uses of Steam: (If you are a designer here are some suggestions for places to consider the use of steam)
Theme parks, attractions, restaurants, casinos, cruise ships, haunted houses
Any indoor venue that requires fire but is restricted from using real fire due to fire codes
Simulate volcanic eruption, fissures in earthquake, jets of hot gas to appear
To support an explosion
Steam curtains – obliterate view of next room (great for walk-through experiences)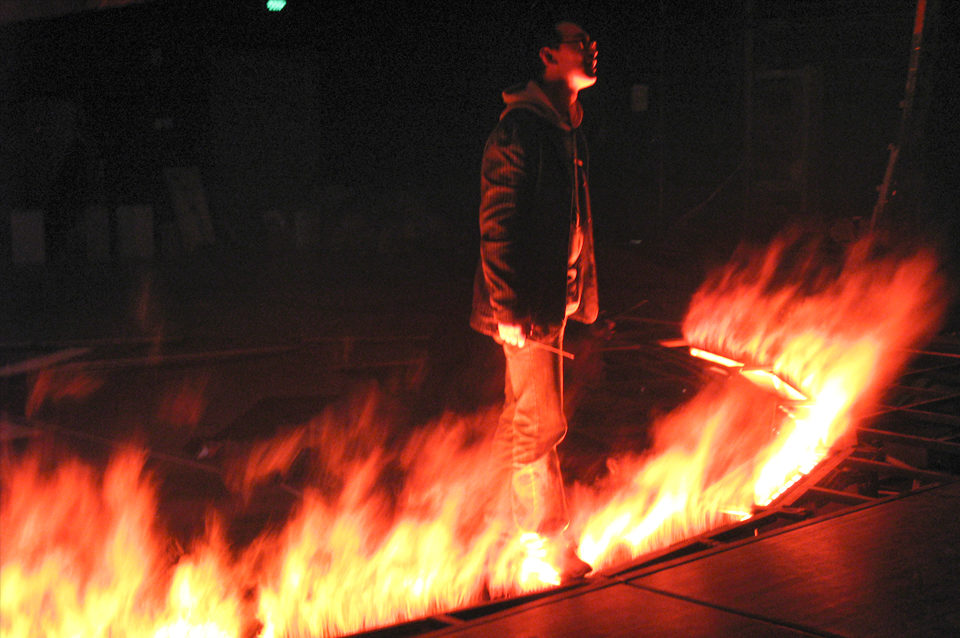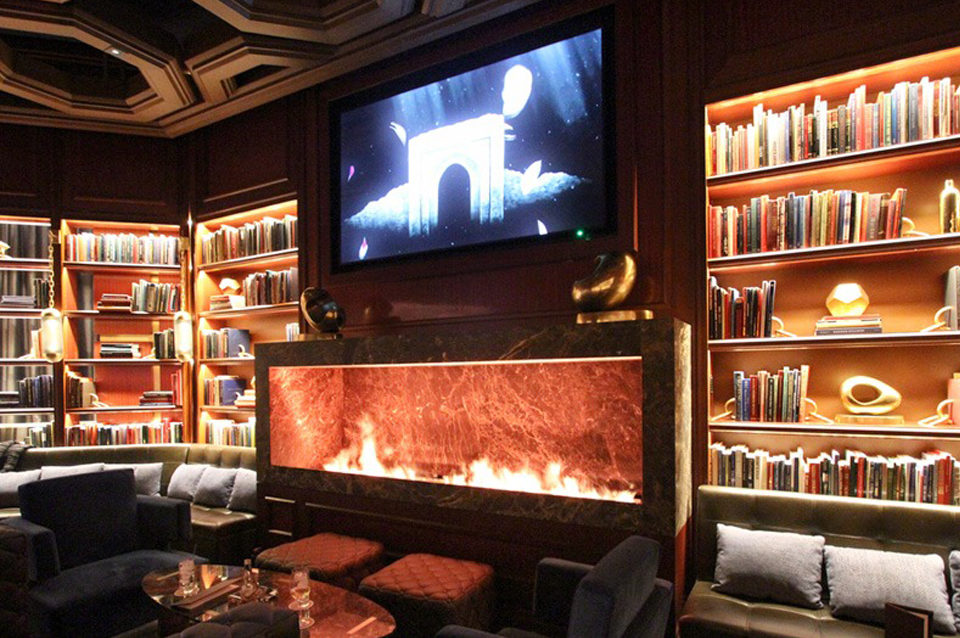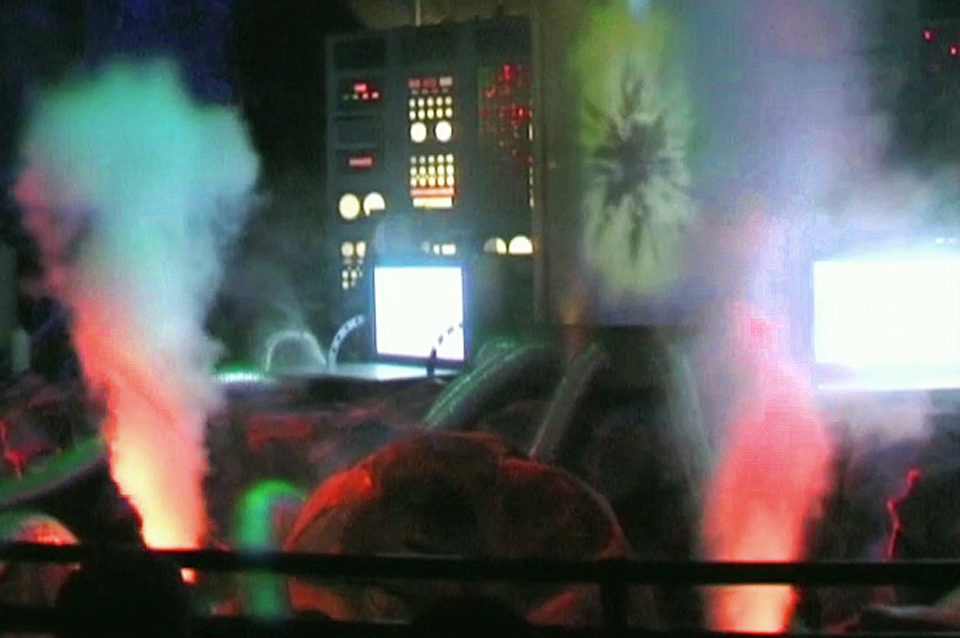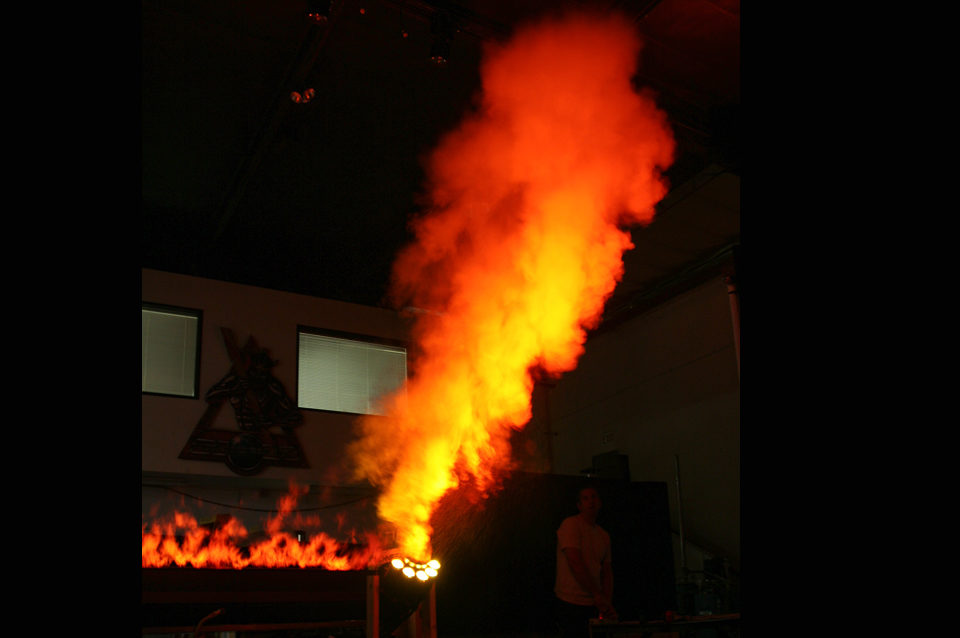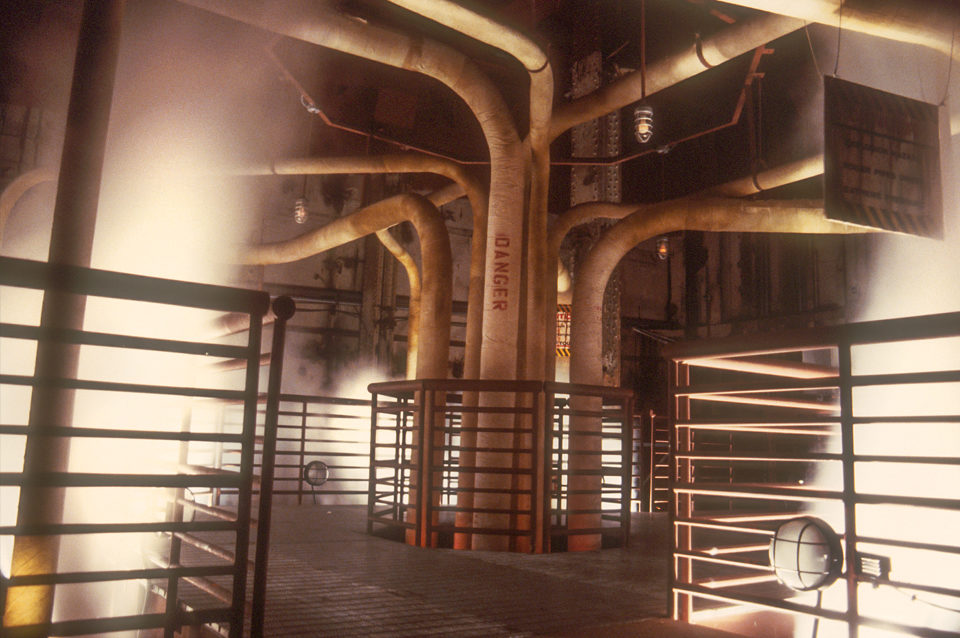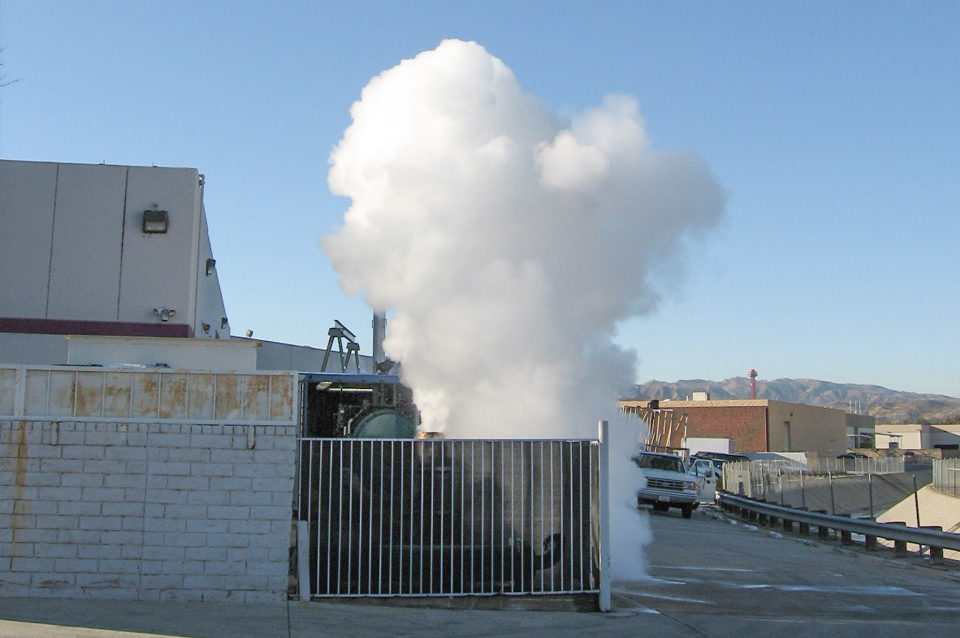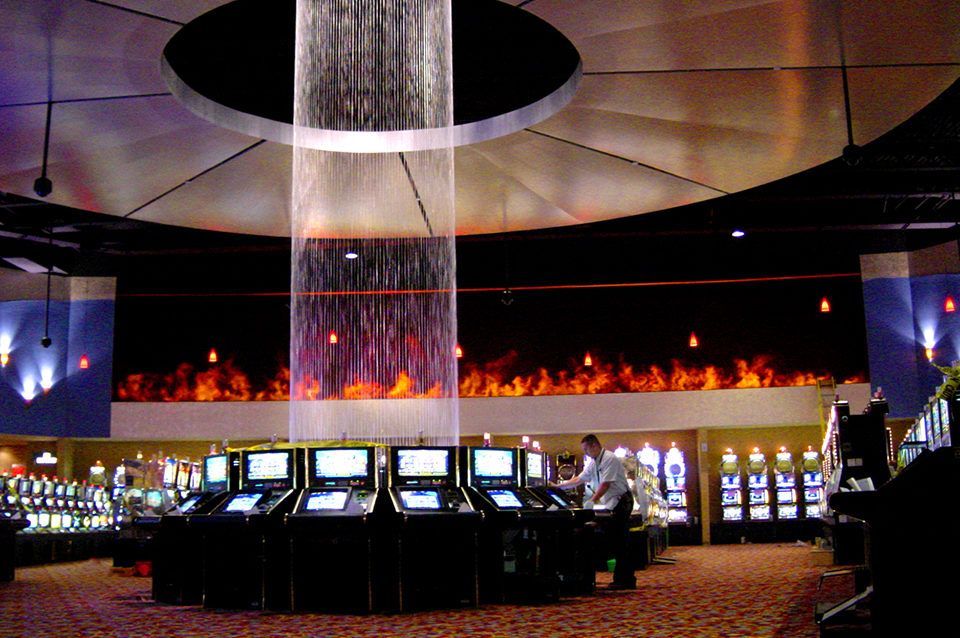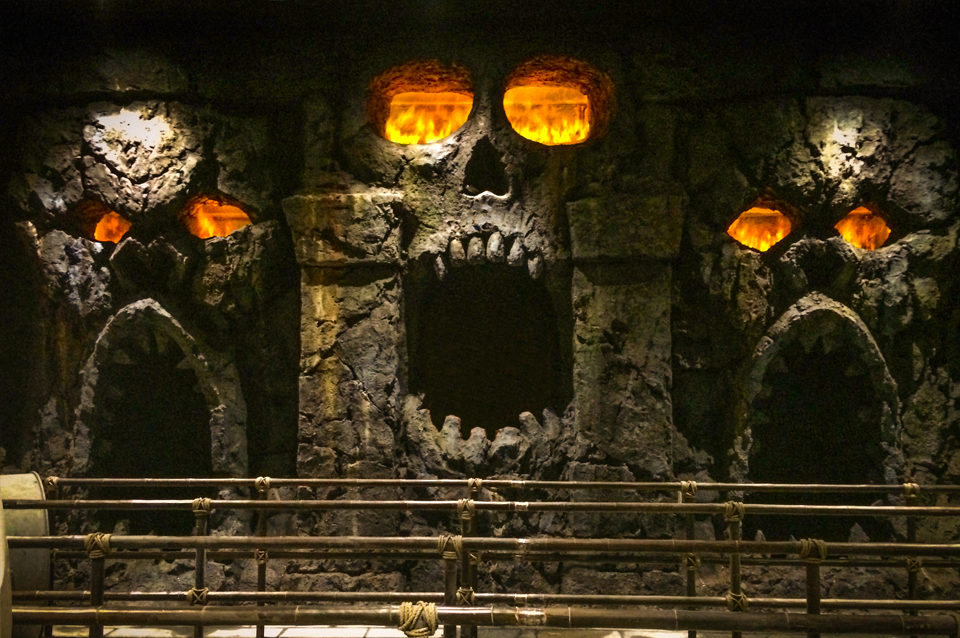 ---
LN2 (Liquid Nitrogen) can also be added to our steam effects to give it some extra volume and a longer lasting effect.
Most Unusual Application of Steam:
Probably our most unusual and challenging use of steam as an effect was for artist Jeffrey Koons, commissioned by LACMA to create a landmark sculpture, to suspend a 70' replica of a 1943 Baldwin 2900 steam locomotive over Wilshire Boulevard in Los Angeles, with wheels turning and smoke billowing from beneath and from the smoke stack – suspended 100 ft off ground. We invented a method of housing a boiler (suspended) to have steam shoot outward horizontally from the smokestack while suspended from a crane. Unfortunately, the project never got off the ground, quite literally.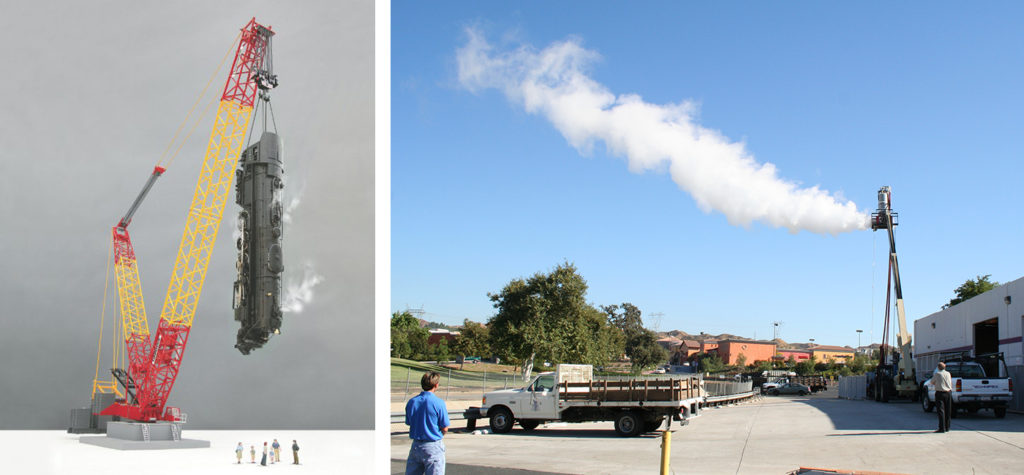 ---
Project Examples:
---
Services:
Simulated Fire
Simulated Campfire
Simulated Torch
Steam Blasts
Steam Curtains
Steam Leaks and Venting Effects
---
Products:
(Products links will open our dedicated Technifex Products site)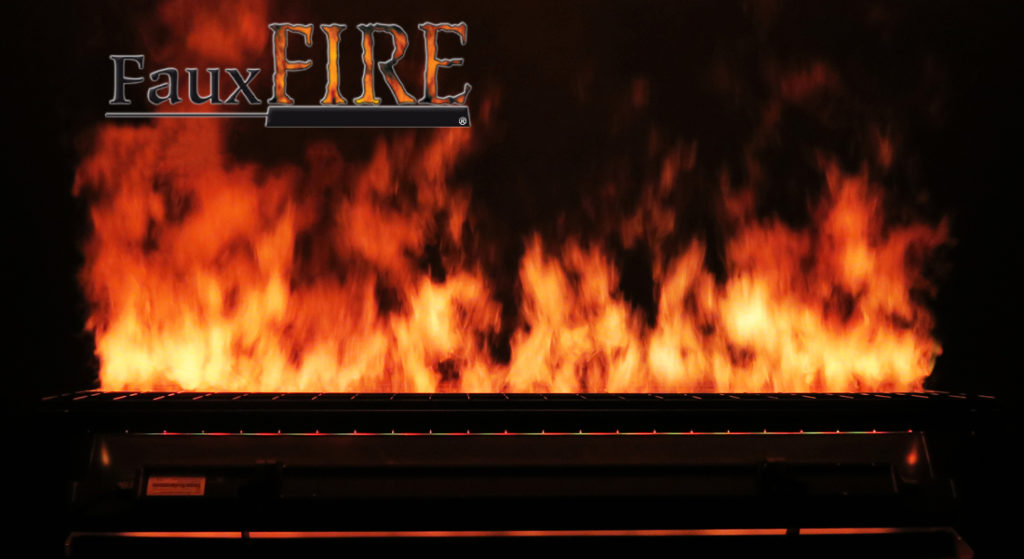 BACKGROUND – Read more about Steam Effects –
STEAM EFFECTS PORTFOLIO – Full list of Projects featuring Steam Effects –