Founded in 1984, Technifex is a world leader in concept design, engineering and fabrication of show and entertainment systems, permanent iconic features and simulation training environments.
Technifex provides expertise through all phases of project development, including initial brainstorming, concept design, system and facility engineering, custom fabrication, equipment installation and commissioning.
Our Expertise
Technifex has produced shows and special effects for attractions around the world, including unforgettable features for major theme parks, world-renowned casinos, high profile hospitality venues, major trade shows, special events, retail centers, museums and theaters. Technifex engineers and craftsmen have expertise in the design and production of turnkey attractions, live and simulated fire and flame features, fluid and water effects, show action equipment, mechanical simulation systems, visual illusions, control interfaces, and specialty audio and video systems.
Our Team
Our group of experienced designers, engineers and managers, under the leadership of Monty Lunde, work together to make the magic happen.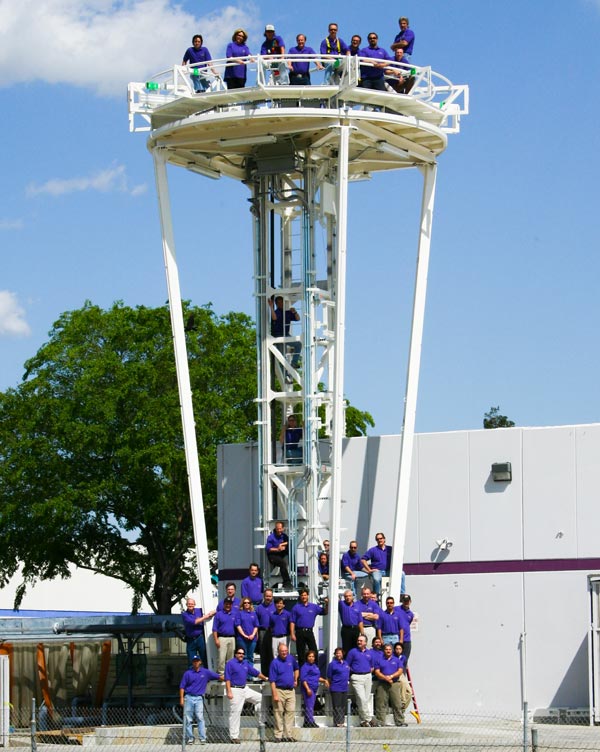 Awards
Technifex has been a key project team member on 23 attractions that have received Thea awards (Themed Entertainment Association), numerous IAAPA (International Association of Amusement Parks and Attractions) Best in Show awards, and an Emmy Award recognition. Technifex has created 24 episodes for Discovery Channel, filmed at our Valencia facility, for Shark Week, the More Than Human series and several other special episodes.
– See all of our Awards –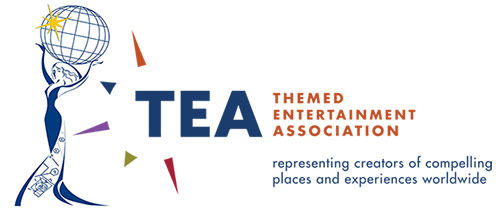 Facility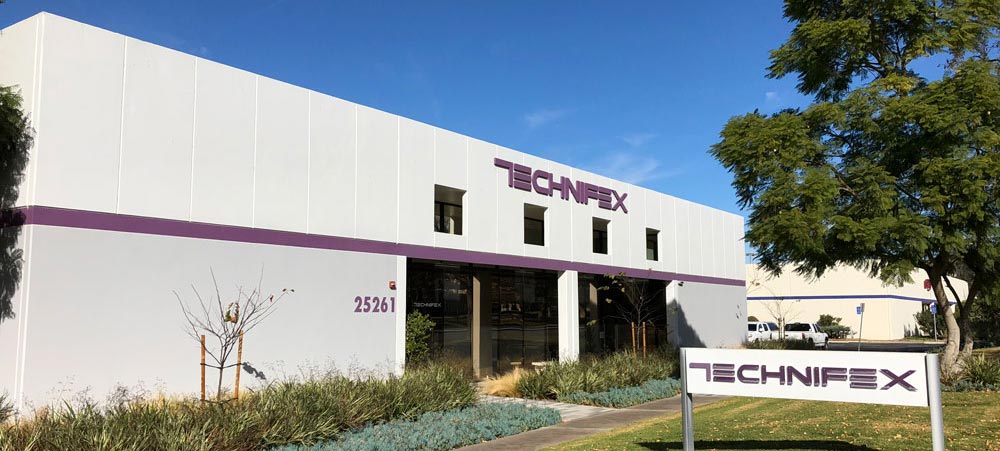 Technifex has two facilities totaling 42,000 square feet.
30,000 sf state-of-the-art Design and Production Facility
12,000 sf Fabrication Annex
Design Department
Engineering Department
Mock-up and Demonstration Area
Machine and Wood Shops
Welding Shop (MIG, TIG, acetylene, plasma)
Waterjet Cutter
Heavy Steel Fabrication Shop
Electronics Lab (UL Listed)
20,000 gallon in-ground Water Effects Test Pool
Sound Stage
A/V Control Room
Grip and Production Equipment
Technifex Products

Technifex's sister company, Technifex Products LLC holds numerous patents for simulated fire, water screen technologies and specialty projection systems. All products are developed, engineered and fabricated at Technifex's facilities in California.
Technifex XR

Technifex XR™ produces immersive virtual and practical training and simulation experiences that activate the senses – sight, sound, touch, smell, and motion by custom engineering and fabricating training systems that meet specific training requirements and objectives.
Professional Associations