FauxFire and the Water Column feature are a highlight in the gaming area of the casino.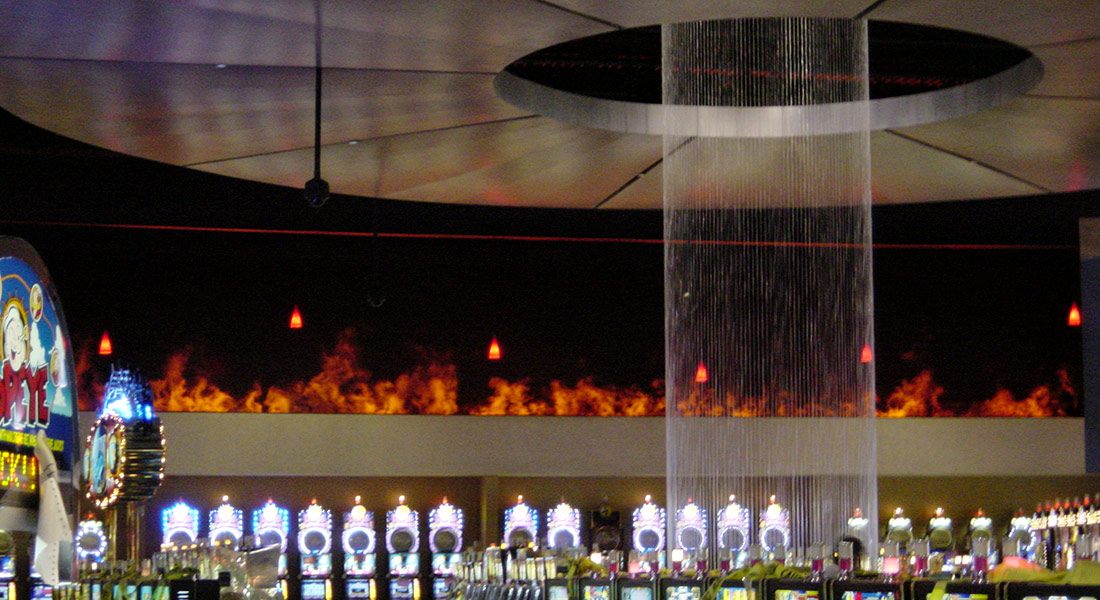 This water and FauxFire® feature is an iconic design element within the gaming area at the Spotlight 29 Casino. Technifex produced the 6' diameter water feature that has water flowing down a 25' tall array of Mylar ribbons that terminate in a pool of water hidden in the center of the game floor.
Completing the elegant atmosphere is a 65-foot wall of Technifex's patented FauxFire®. The "flames" appear approximately 3-feet high and provide a unique visual impact to the back wall of the casino.
SaveSave