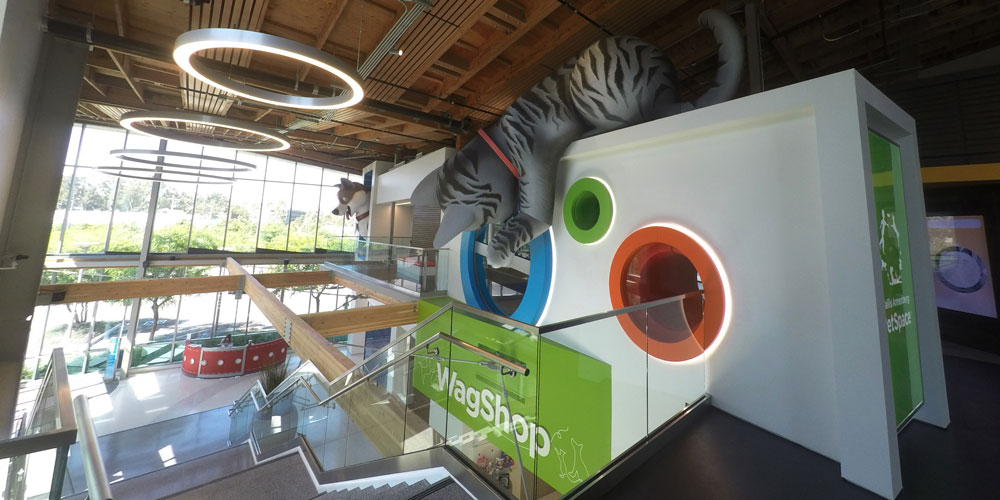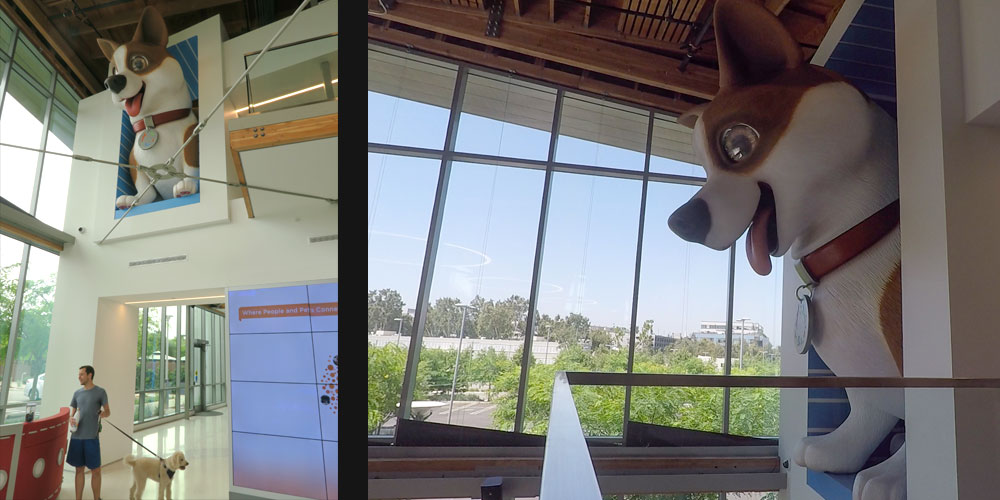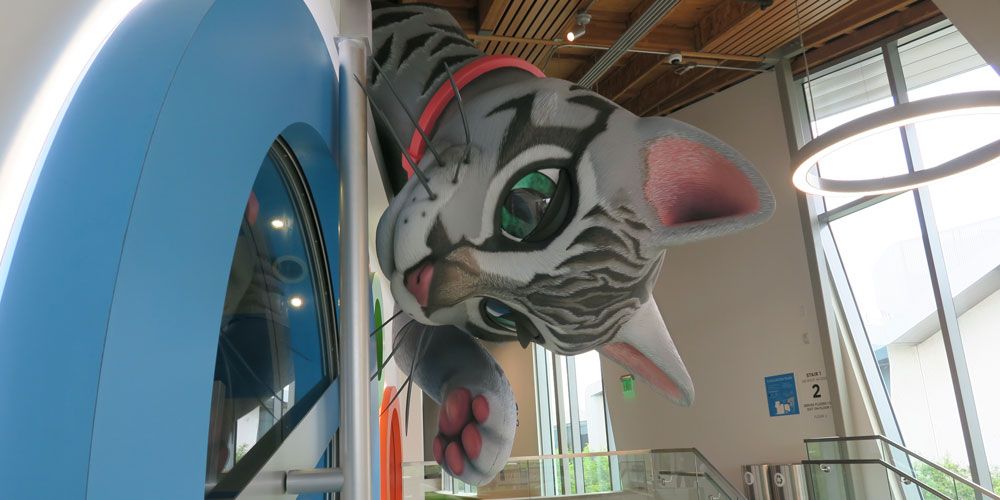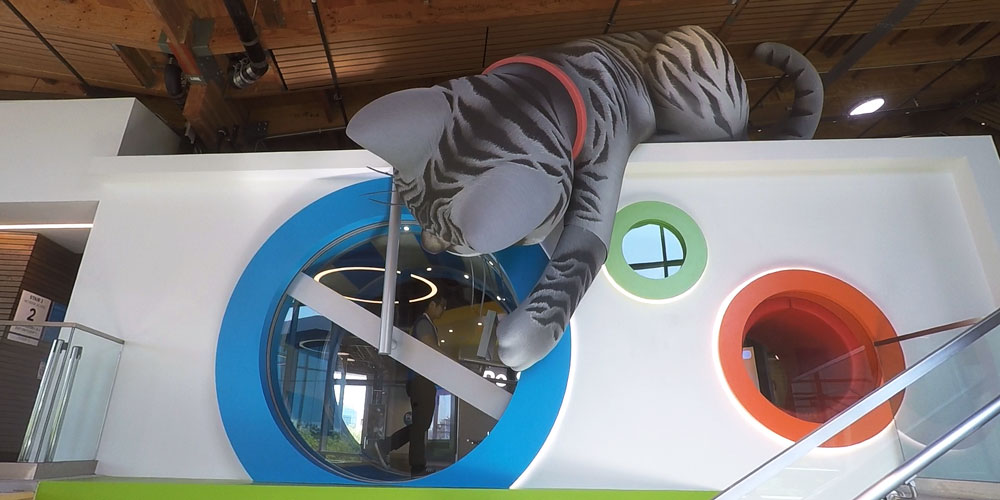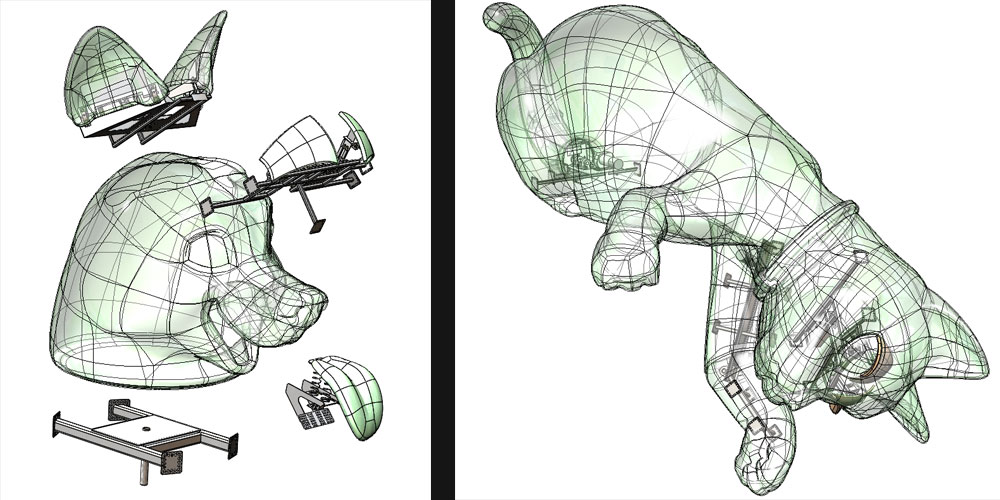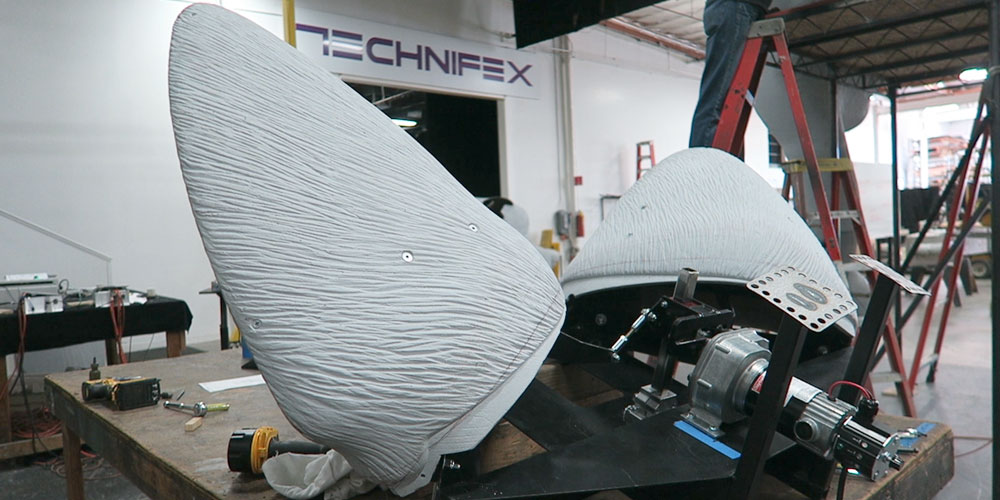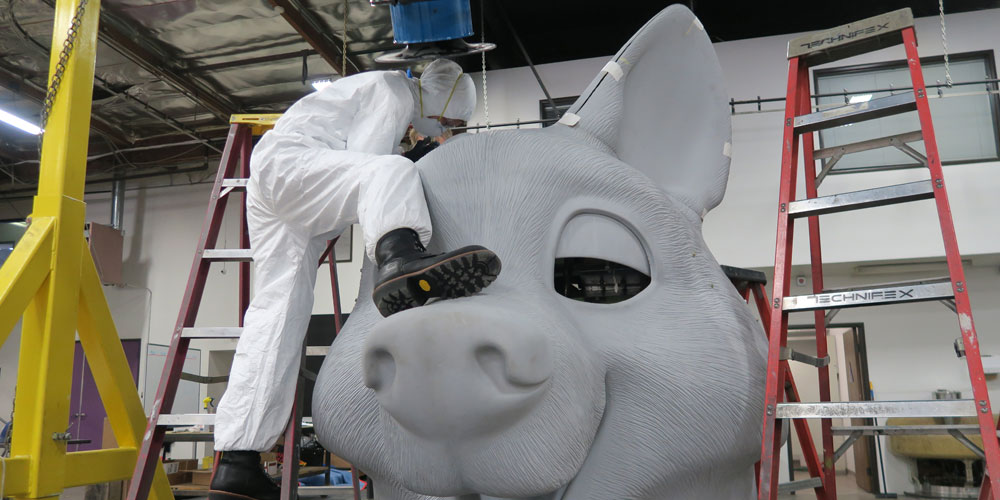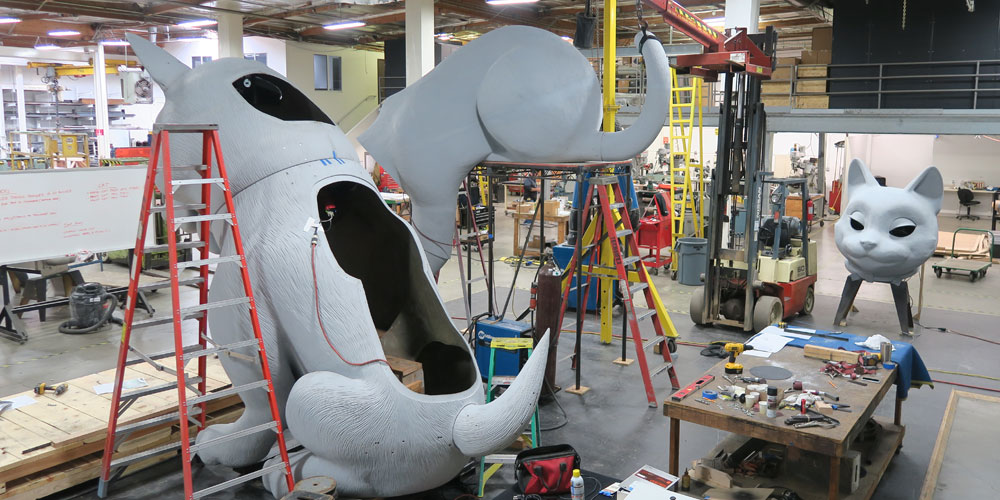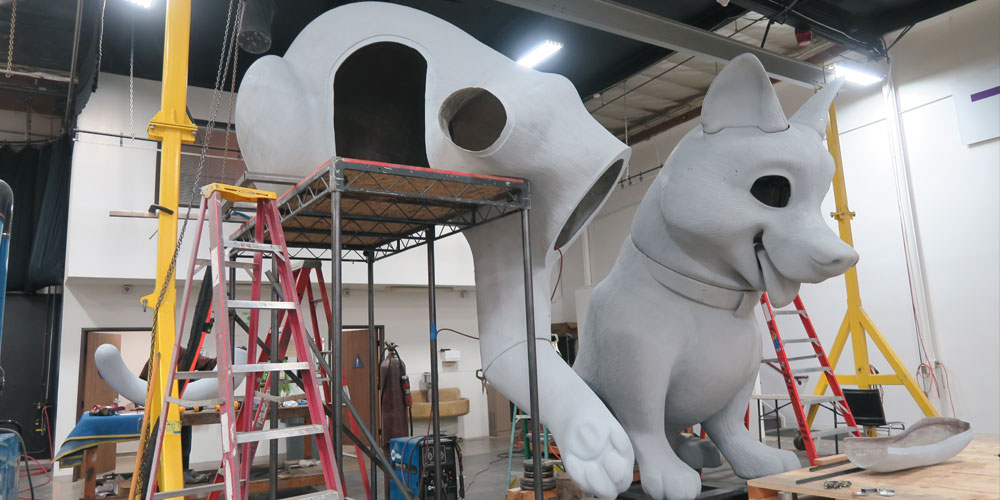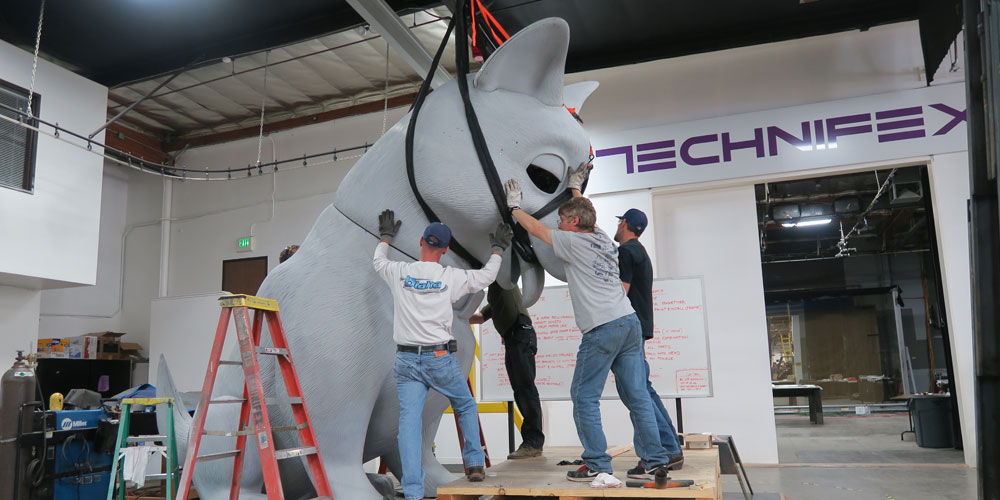 Technifex engineered, designed and produced the mechanical effects that brought a giant-sized animatronic dog and cat to life for the next-generation interactive pet adoption center Wallis Annenberg PetSpace, located in Los Angeles.
The 8' high white and brown spotted dog is majestically perched overlooking the grand lobby entrance, greeting visitors with eyes that blink, a head that moves, and even a friendly wagging tail.
The 12' cat, laying on its side, paws lovingly at the humans playing on the giant hamster wheel, tail wagging, and ears perked.
An inviting welcome by these two characters sets one in a mood to visit, play, interact, hold and cuddle these adoring companions, with the intent to take a real dog or cat home.
Technifex Scope of Work: Designed, Engineered, Fabricated and Programmed the Mechanical, Control and Audio Systems for the Dog and Cat
Client: Cinnabar
Exhibit Designer: Storyline Studio
Exhibit Fabricator: Cinnabar
Location: Wallis Annenberg PetSpace – Playa Vista, California
Opened: 2017