On the main aisle next to other water feature suppliers, check out our new Water Web 2.0 walkthrough and Instagrammable experience.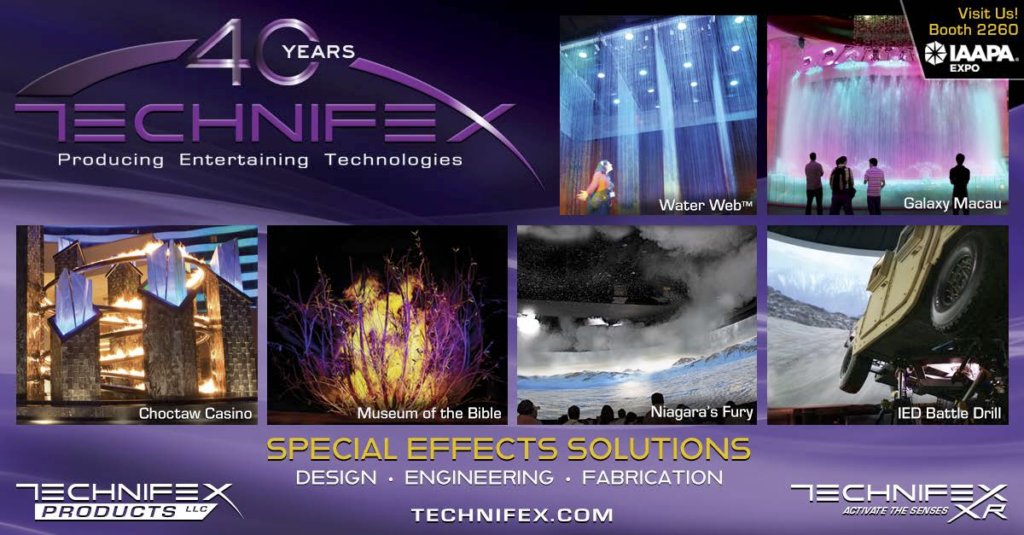 We are celebrating (nearly) 40 years in the industry.
Our custom special effects have wowed audiences for decades. In theme parks, museums, resorts, casinos, retail stores, live events, exhibits and immersive experiences around the globe. With 20+ patents under our belt, and others pending, we are innovators and keep on inventing. We will be in booth 2260. Stop by and walk through our newest creation, Water Web 2.0 and experience a dynamic and colorful water feature firsthand. It will be a great selfie spot at the show. Skip the line and schedule a meeting with our team in advance.
Contact Tracy Balsz tracyb@technifex.com to schedule a meeting.

Representing Technifex this year are Monty Lunde (Founder/CEO), Joe Ortiz (CTO), John Polk (SVP/EP), Courtney Kimball (Technical PM), Ryan Lunde (VP Technifex Products) and Tracy Balsz (Business Development)