VISIT US AT THE WWA SHOW
SCHEDULE YOUR WALK-THRU TODAY!
Made up of a grid of individually controllable rain manifolds, Technifex's Water Web™ is capable of creating variable mazes for waterpark patrons to explore. With a push of a button, or a programmed cue, a maze can instantly change configuration.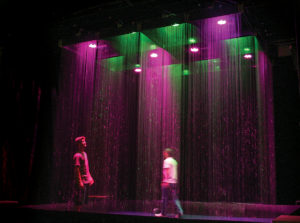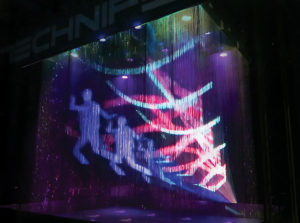 During the day Water Web™ can act as a play feature. At night or under controlled lighting conditions Water Web™ becomes a dynamic showpiece utilizing color changing lighting and projected imagery as a mesmerizing nighttime attraction, a backdrop for a concert, or a unique and interactive special event in a nightclub.
Stop by Booth 1301 at the World Waterpark Association Show Oct 12 & 13 for a private demo and walk-thru of this amazing attraction.  Only from Technifex – leaders in entertaining technologies.