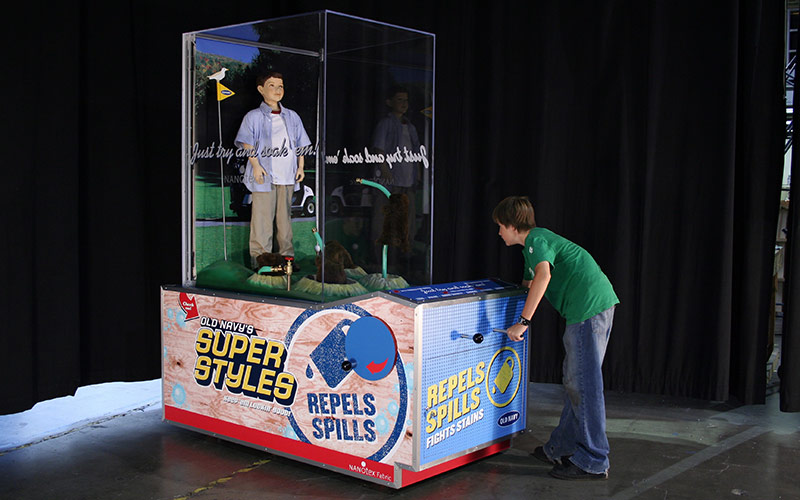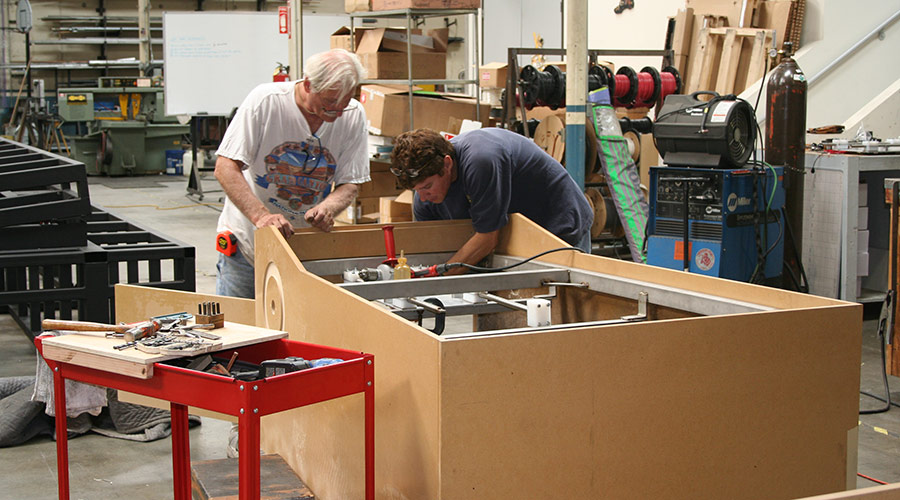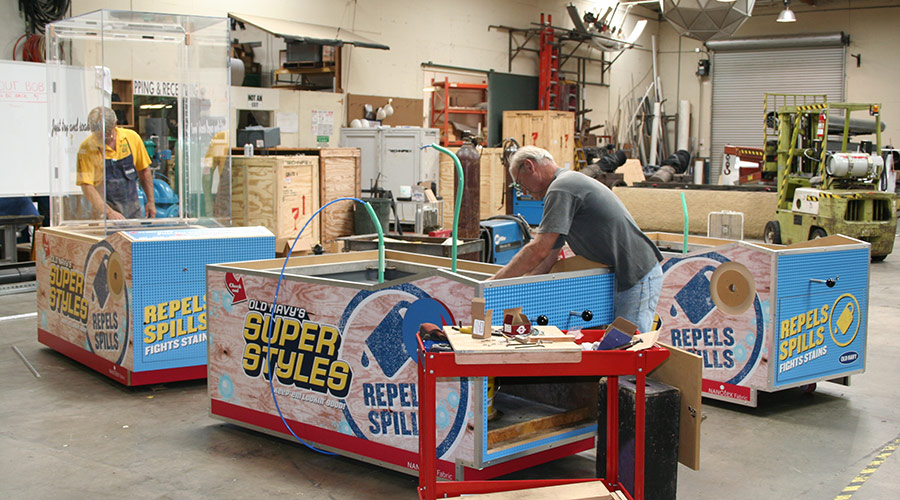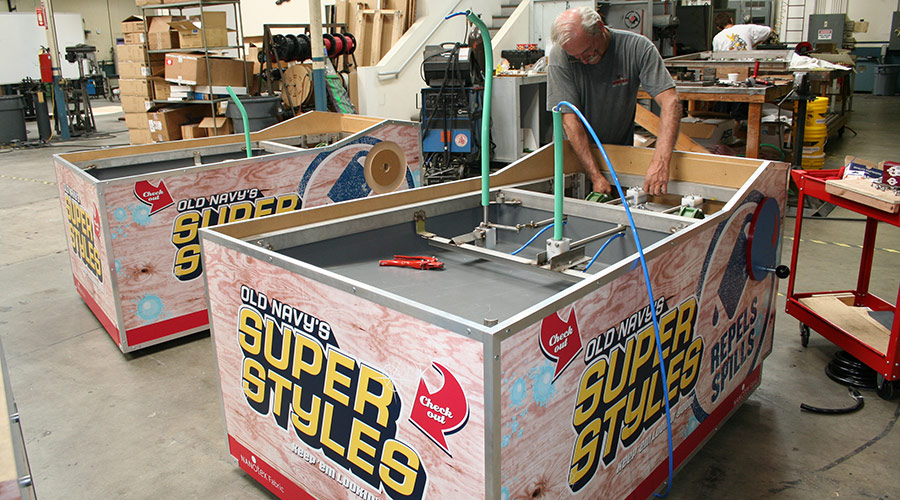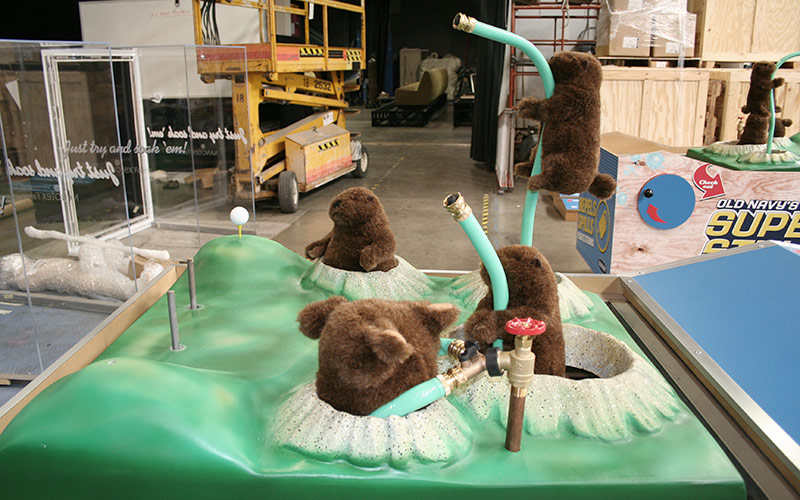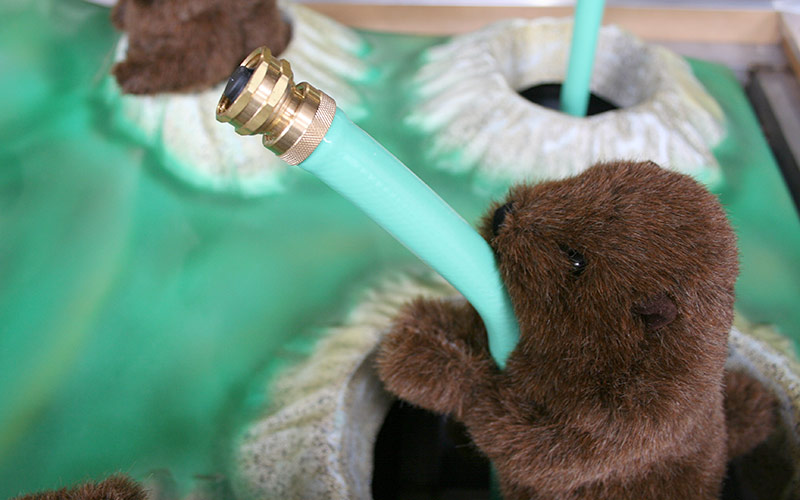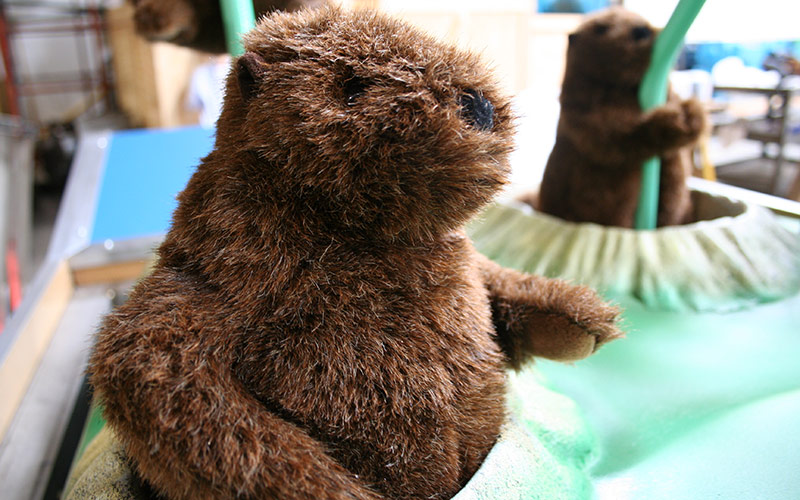 Wanting to demonstrate how water resistant their Nanotex fabrics were Technifex created temporary interactive displays for the Old Navy flagship stores.
Technifex fabricated several interactive in-store displays that feature animated gophers hi-jacking garden hoses and squirting water at golfers on the course.
Using a push/pull levers to aim the gopher left or right and hand crank pumps to shoot water out of the hoses, guests control where/when the water is squirted. The display units are completely self-contained with water reservoirs and recirculating systems.
Technifex Scope of Work: Engineering and Fabrication of Displays
Client: Old Navy
Location: Various
Opened: 2005
Client: Old Navy
Location: Various