This award winning design was developed as the iconic center piece for Silk and offers beauty and elegance through its color changing style and sophistication.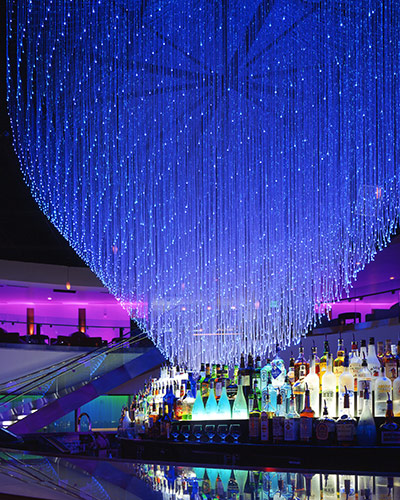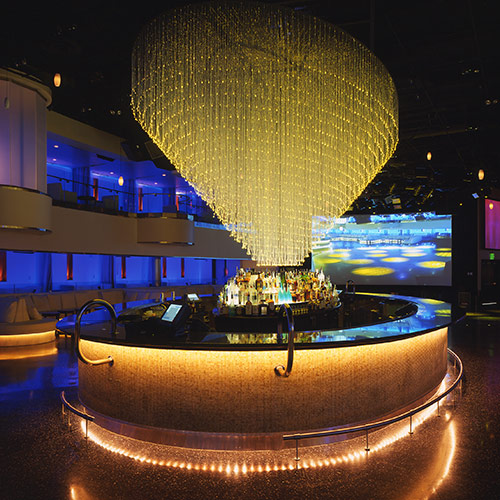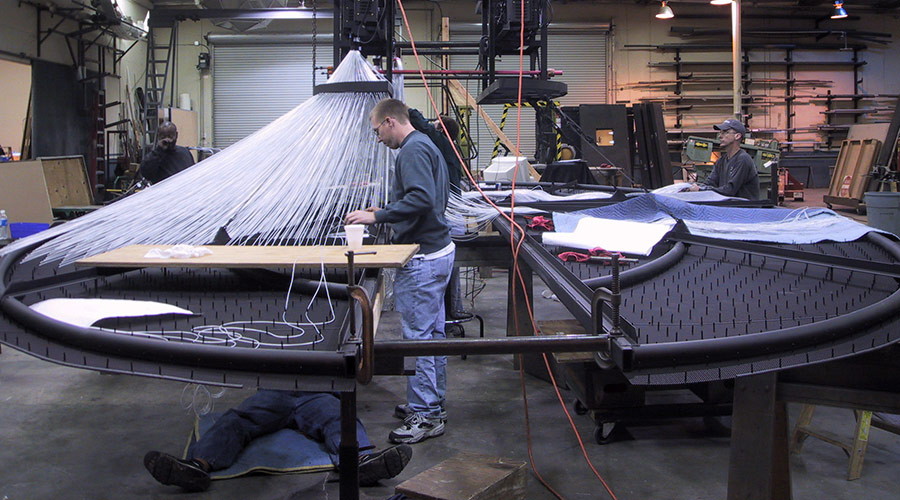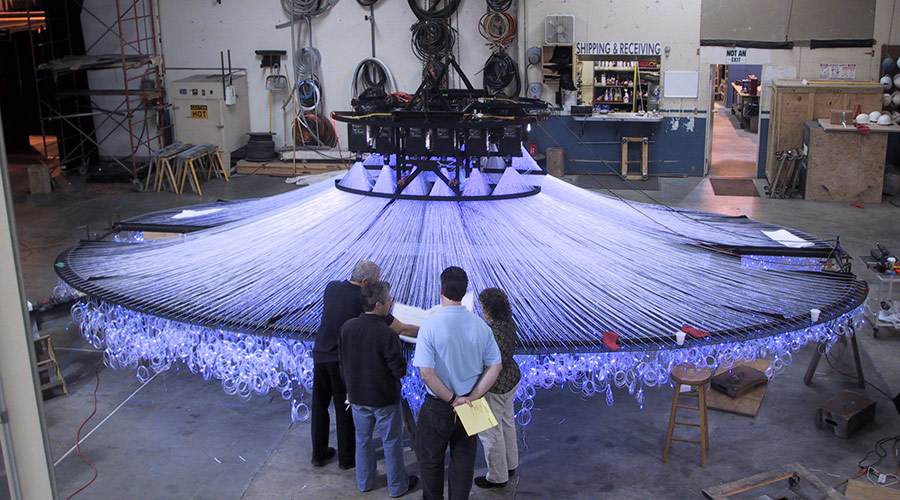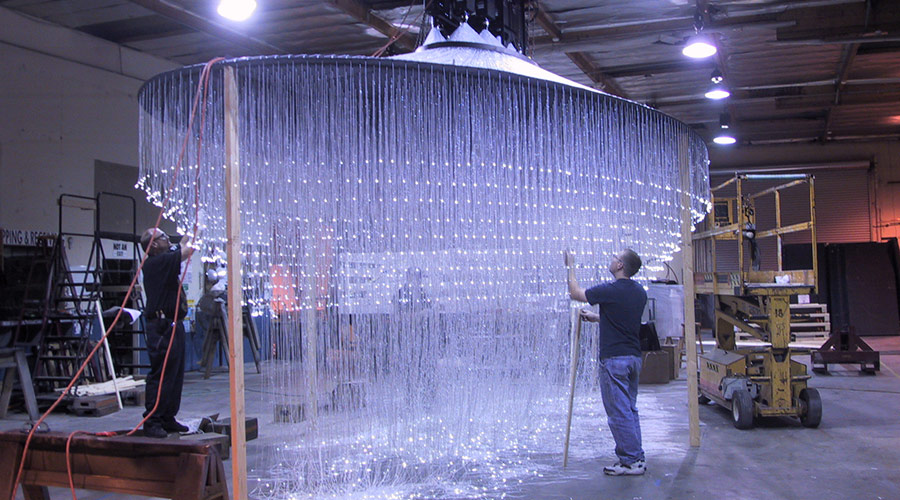 Technifex engineered and produced this 28' long by 14' wide chandelier using 4000 "cracked glass" fiber optic strands.
Technifex can create fiber optic chandeliers in custom shapes and sizes to suit any architectural application.
Technifex Scope of Work: Engineering, Fabrication and Integration
Client: Pechanga Resort & Casino
Lighting Design: Visual Terrain
Project Architect: Design Development
Location: Temecula, CA
Opened: 2005
Photography by Tom Paiva