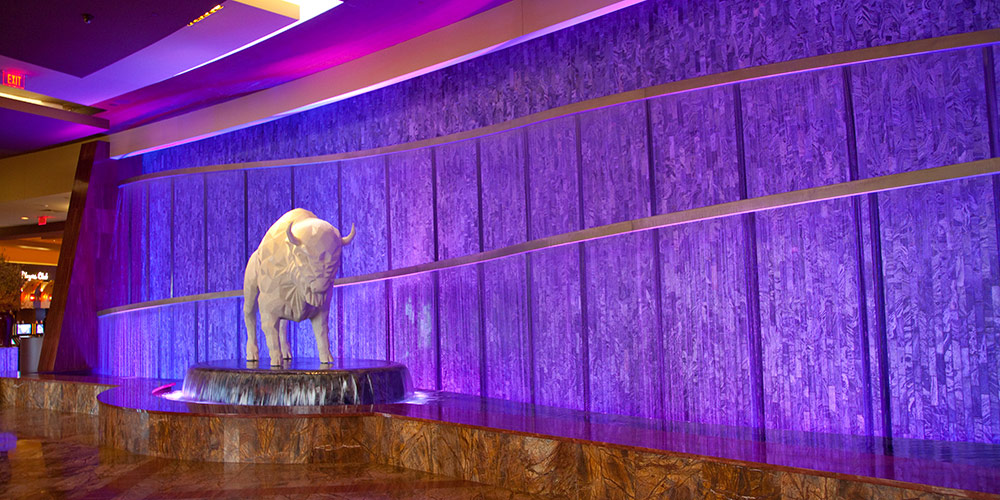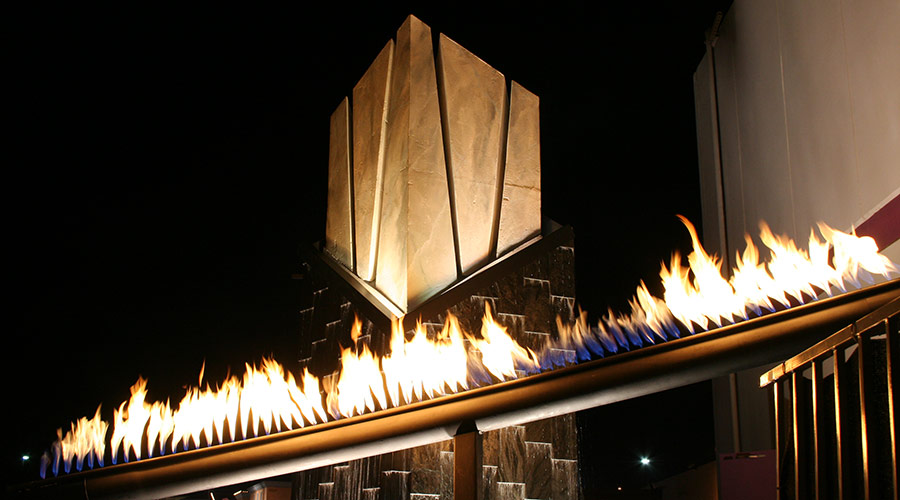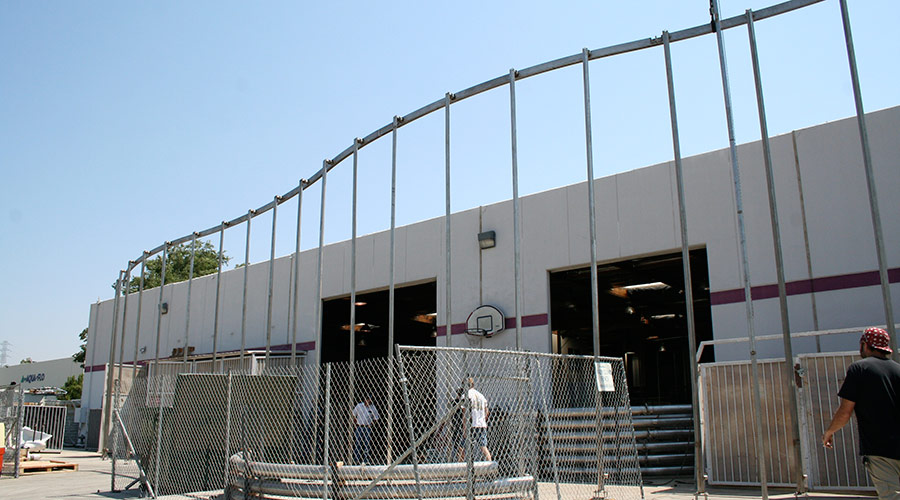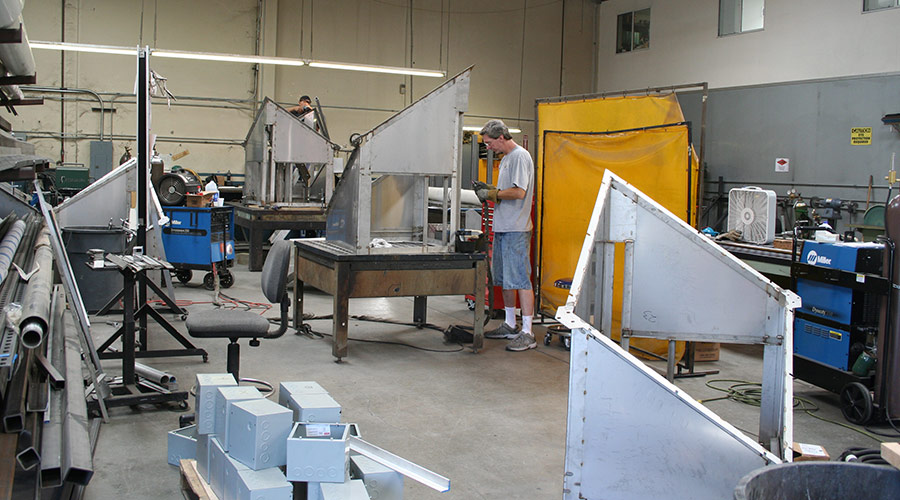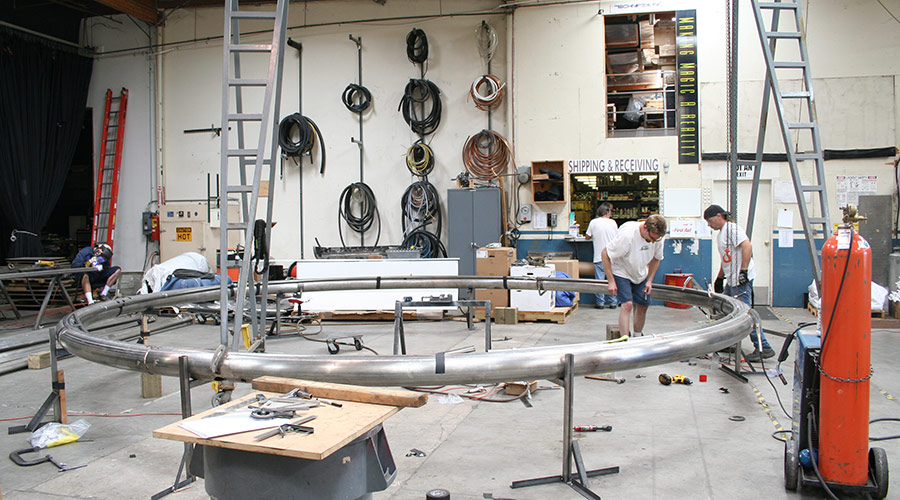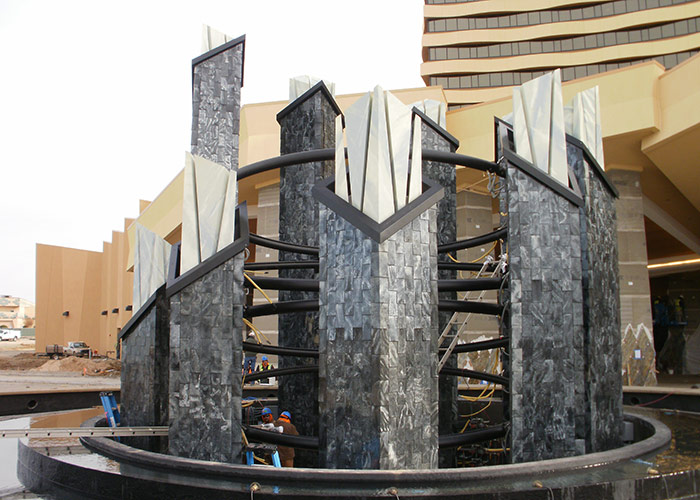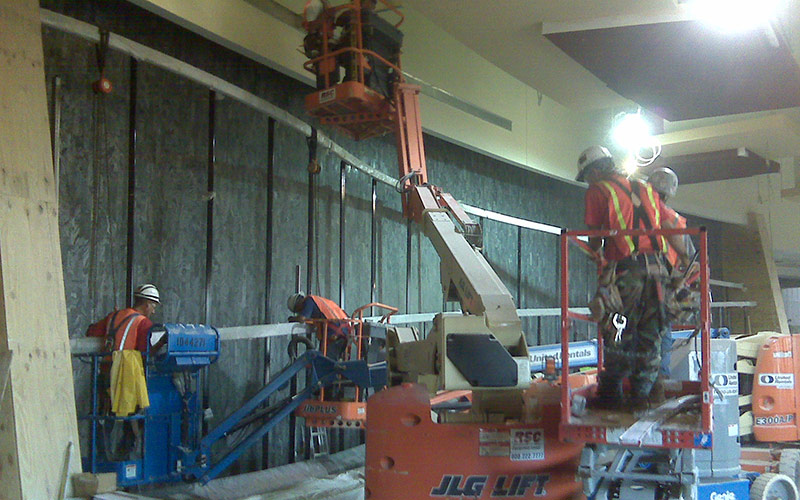 Technifex was tasked with fabricating elements for the main entry features for the Choctaw Nations Durant, OK casino resort. The main entry feature consists of a unique and beautiful fire and water fountain with seven towering obelisks, holding four 20-foot diameter fire rings. Water flows down the sides of the obelisks while the fire rings burn brightly in the center of the fountain.
Upon entering the casino lobby, guests are greeted by a buffalo sculpture enhanced by a tri-level 70-ft long rain curtain produced by Technifex.
All the back of house support systems for both features, including the pumps and flame feature gas train systems, were provided by Technifex.
---
Final Installation Photography by Tom Paiva