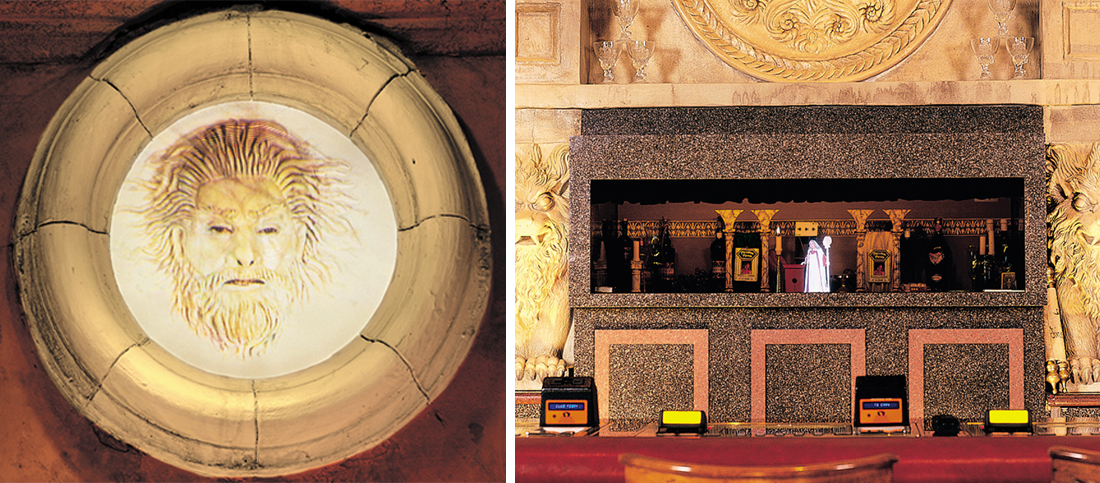 Return to a time of gladiators and chariots. A time of decadent living and sumptuous feasts. A time when magic was real.
Welcome to Caesars Magical Empire. For one night experience the life of the rich and powerful. Dine on exotic foods. See wizards and sorcerers perform magical wonders before your eyes. Revel in the opulence of Caesars Palace.
Technifex was brought in as creative consultant and effects producer for many of the illusions and magical attractions at Caesars Magical Empire, a supernatural dining experience in the world famous hotel and casino. Some of the effects that were designed and produced by Technifex are talking statues, a levitating table, and a sorcerer's cabinet where Imperius, the short and powerful, appears with messages from the netherworld.
Technifex Scope of Work: Effects Producer
Client: Landmark Entertainment/Caesars Palace
Opened: 1997