Technifex was tasked by Mattel to engineer and fabricate a computer controlled runway to highlight Barbie at the FAO Schwartz store in New York City.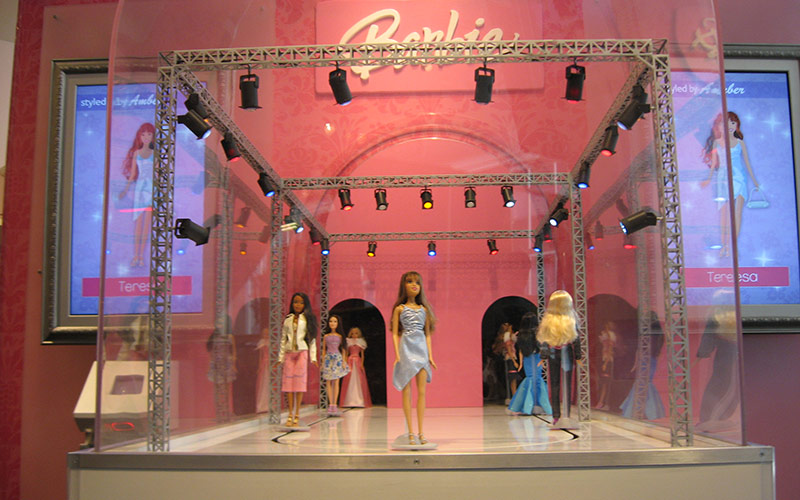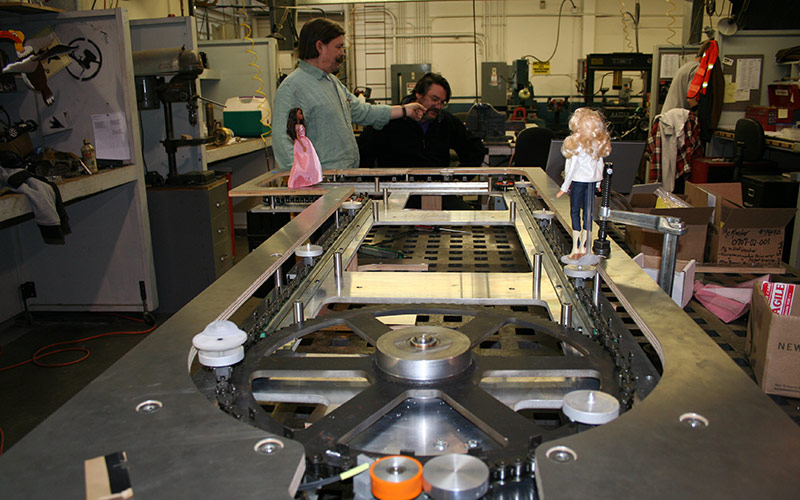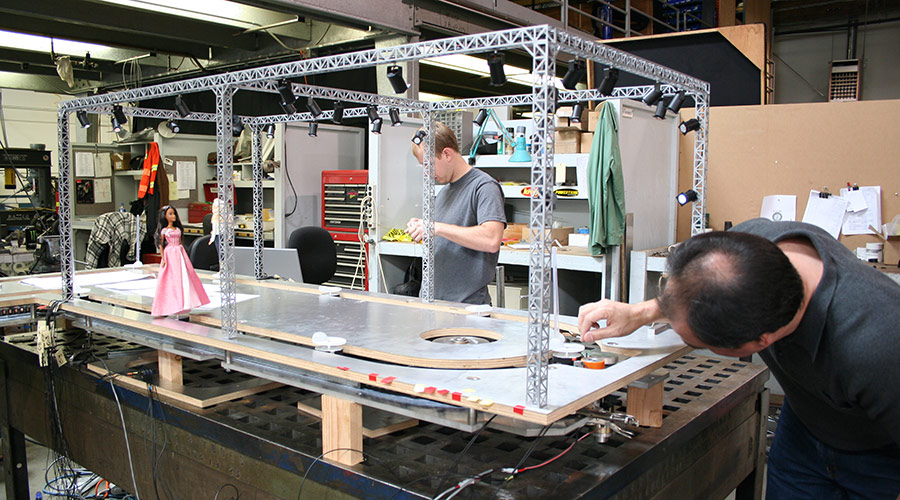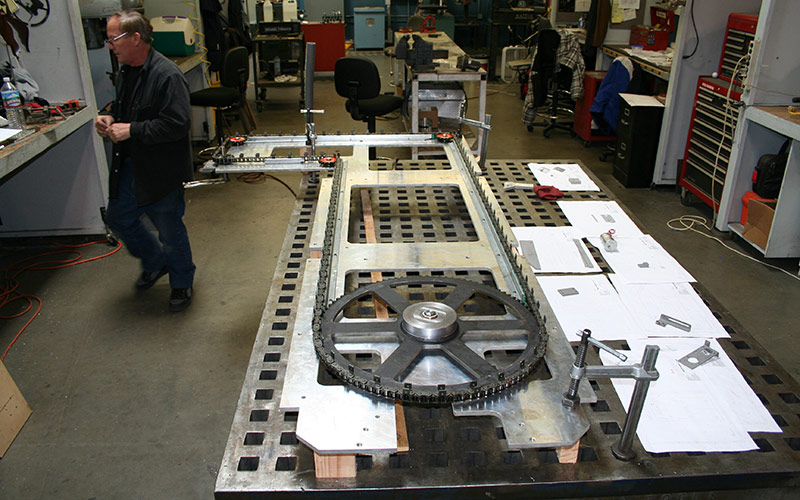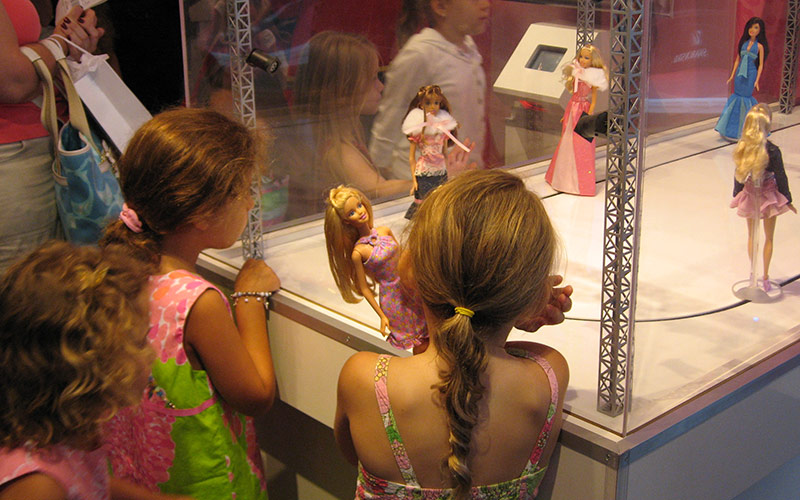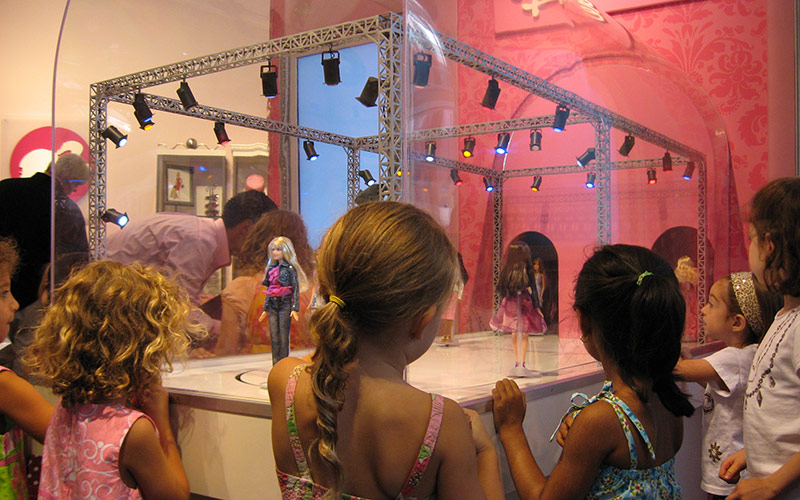 The system allows guests and patrons to select a Barbie doll and the clothes that she will wear during a miniature "fashion show." Once the selections are made by the kids, they see their Barbie enter the runway, under show lighting, do several turns and exit the runway.
Technifex engineered and fabricated the entire runway system, as well as supplied and programmed the necessary computer control system. This one-of-a-kind Barbie display is a huge hit with FAO Schwartz customers of all ages.
Technifex Scope of Work: Engineering & Fabrication of Barbie Runway System
Client: Mattel, Inc.
Location: FAO Schwarz – New York City
Opened: 2008