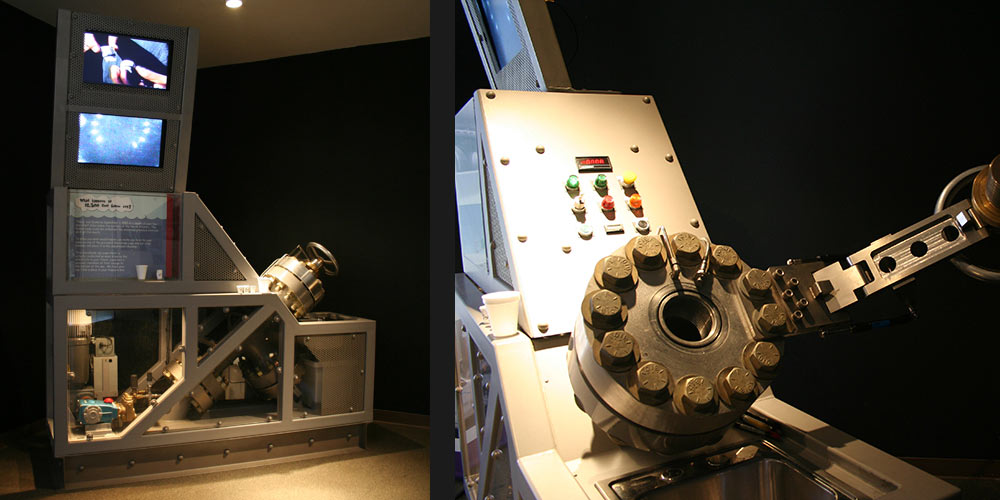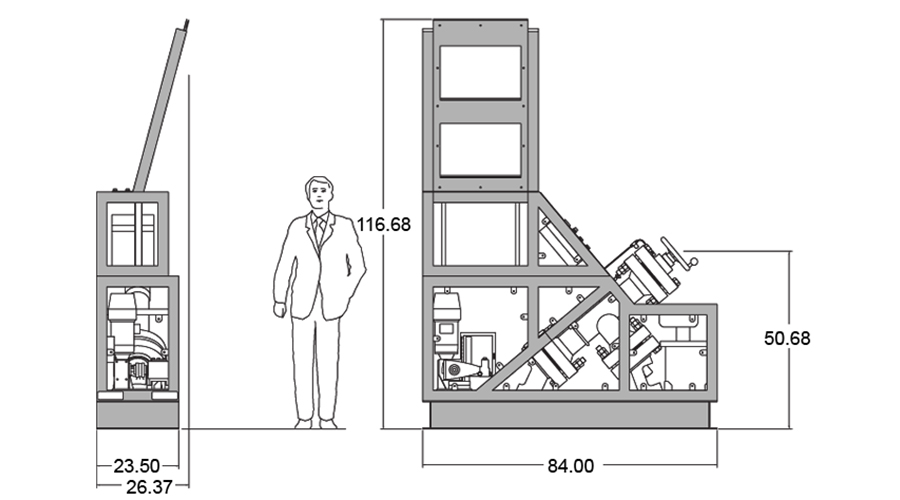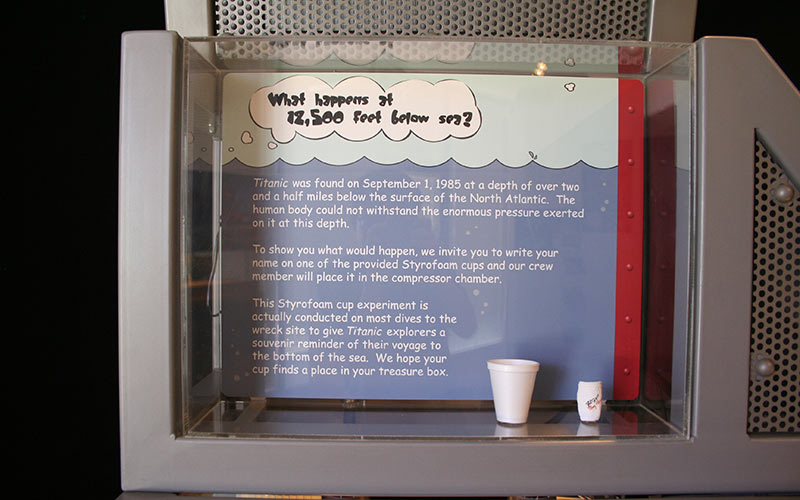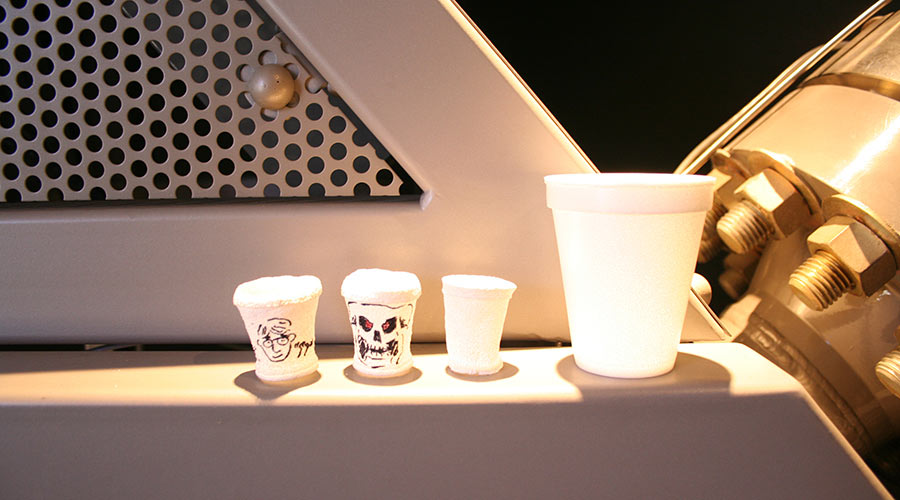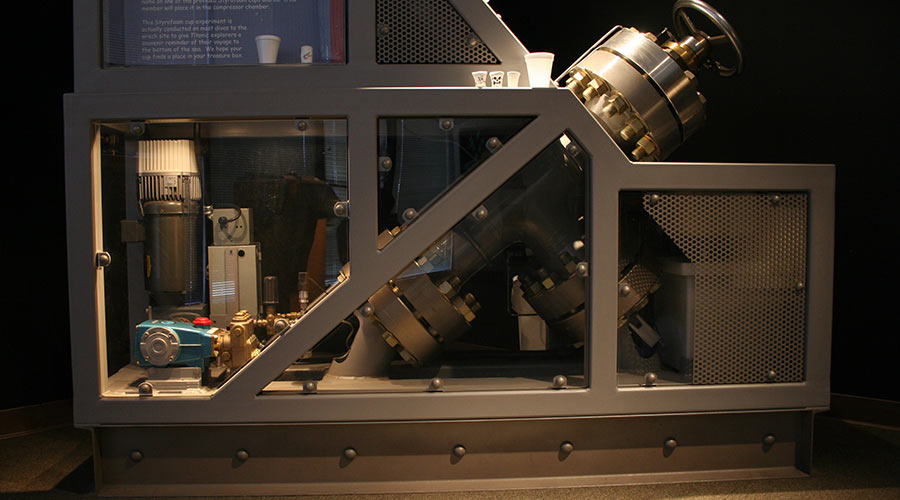 DEEPSEA CRUSH is a device that was built to re-create the water pressure at the depth of the Titanic wreckage. While filming Titanic, the crew would attach their Styrofoam coffee cups to a dive net which was then attached to the remote submersible. Each cup was signed by the owner of the cup. When the submersible returned to the surface, the cups had shrunk to a fraction of their original size.
This display is capable of producing similar pressures which shrinks souvenir Styrofoam cups in much the same way. The display is capable of shrinking 9 cups at a time and has a camera built into the pressure vessel so that patrons can see their cups shrinking as the pressure climbs.
This is a fun and unique way to create souvenirs.
Price  $60,000
For more information and pricing please contact us.